Upcoming Events
Club Seats Released for Miami F1's Boathouse!
The Miami GP is positively spectacular – you can see what it was like and read more about our experience at the 2022 race here.
The event organizers have just released a handful of Club Seats with full hospitality and panoramic views (see below) – available at just $4,950 per person, a $500 discount. And through our brand partnership with Motus, you can choose six-interest-free payments of $825 – or pay as little as $172 per month.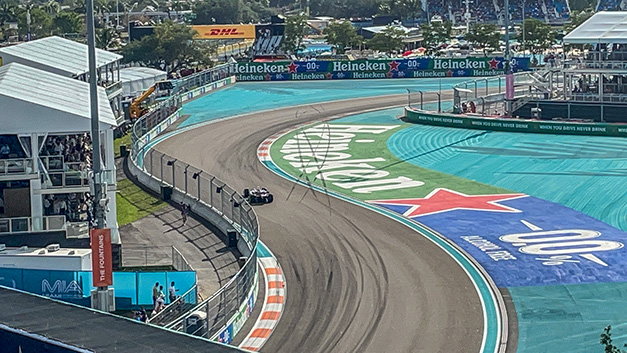 Description (from the organizers)
Step into luxury with the Boathouse experience. Imagine watching the race from a privileged position in the prestigious MIA Marina with breathtaking views of the high-speed corner complex at turns 4 and 5.
Savour gourmet food and drinks, relax in comfortable tiered seating, and immerse yourself in the thrilling atmosphere of the race. Upgrade your experience and live your racing dreams with the Boathouse. This two-level structure offers guests the excitement of being at the track and the exclusivity of being on a boat.
The Boathouse ticket includes:
Food buffet styleBeverages (beer, wine, sparkling wine)
Panoramic track views
Tiered assigned seating
Parking tickets – available on purchase, depending on availability, please contact us
Needless to say, these seats just opened up and they're likely to go just as quickly. We hope to see you there!
Paddock Club Team Hospitality for the Grand Prix of Canada June 16-18
Paddock Club – Team Section. We can't disclose who because this access is hush-hush. But they're definitely not backmarkers. Contact us to inquire.
Team Club for the Grand Prix of Las Vegas November 17-19
Ultra-exclusive. Just as hush-hush as above. Contact us to inquire.
Previous Experiences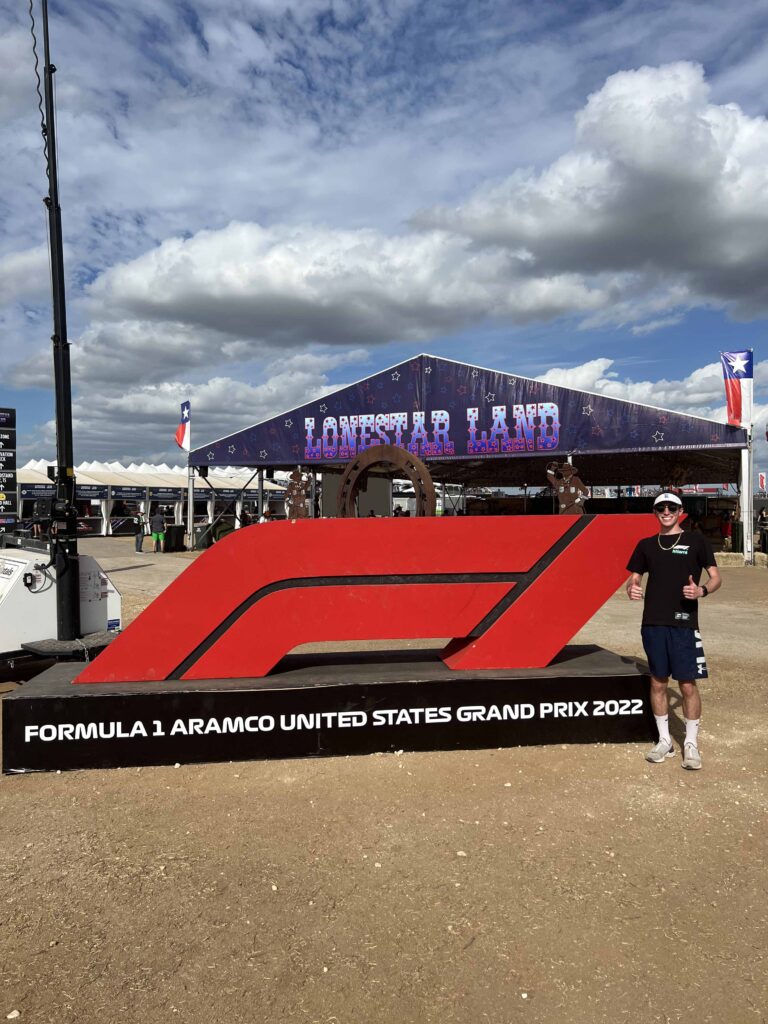 2022 US Grand Prix
Circuit of the Americas, Austin, Texas
We gave away five General Admission passes! This race set a record for F1 attendance at 440,000 fans.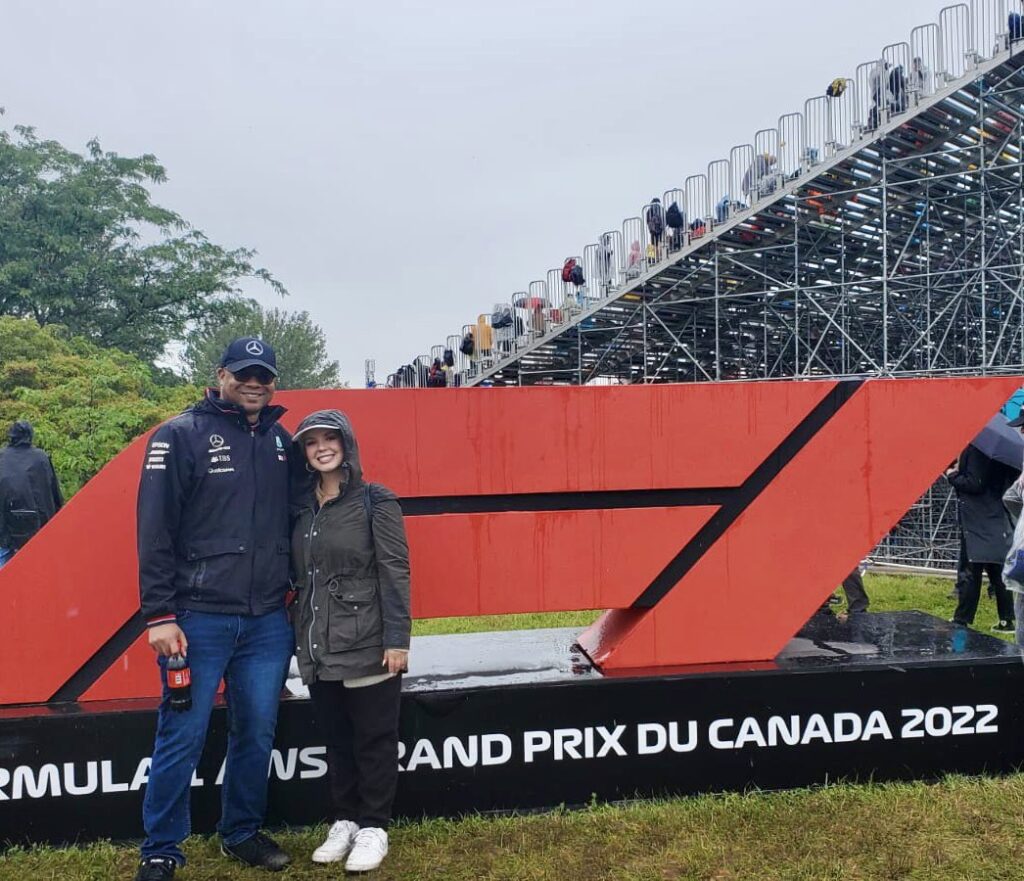 2022 F1 Grand Prix of Canada
Circuit Gilles Villeneuve, Montréal
The Autoverse was at Circuit Gilles Villeneuve for the long overdue , Canadian Grand Prix – not run since 2020.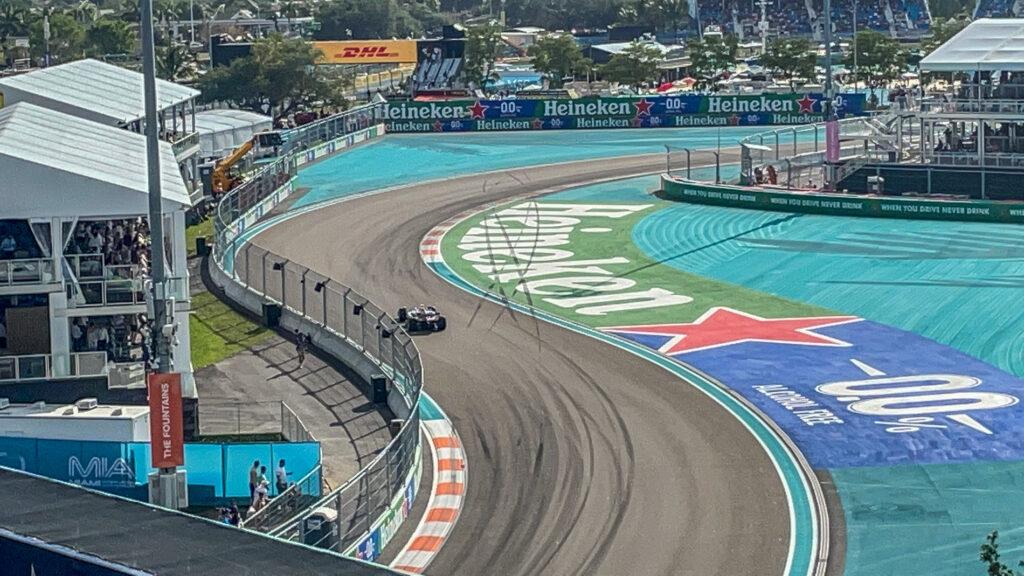 2022 F1 Grand Prix of Miami
Hard Rock Stadium
The Autoverse gave away a Champions Club ticket for the inaugural Grand Prix of Miami! Including a Grid Walk and Paddock Tour. Probably most amazing new F1 venue in the last half century.
Miami F1 Kickoff Reception
South Beach
Exclusive reception in South Beach with special guests, F1 Journalist and Sirius/XM host Chris Medland and US F2000 driver Myles Rowe