They say not to meet your heroes. Well, I never listen.
In 1990, reigning Formula One engine supplier Honda launched its first sports car. An all-aluminum, mid-engined, rear-drive sports car to rival the entry-level model from Ferrari. Its canopy was inspired by the F-16. Its shifter was so good that it inspired Gordon Murray as he launched his first road car.
A poster of the NSX took up a place on my bedroom wall, along with Ferrari and Lamborghini and Mazda's Le Mans-winning 787B. I recently found that I still have the wall poster, I think it might have been a fold-out ad from a car magazine at the time.
Mind you, this was about the same time that the world discovered that Japan had delivered a superior, modern answer to the British roadster. Did this mean then that the NSX was an exotic? Not really. It sure looked like one. But it was also a Honda, so it promised to deliver years of trouble-free motoring.
How I came to own one
I launched a specialty car dealership in the early days of covid – and the first vehicle I set my sights on was the original NSX. It had to be first generation with a three-liter motor, and it had to be an early model with unassisted steering.
After months of searching, I found one that was absolutely bone stock – with the exception of an aluminum Zanardi shifter. That seemed fair enough to me, because you could get one of these shifters at the time. It also rode on slightly upsized wheels and tires, plus ones, but the original five-spoke wheels were included with the purchase. This became important later.
What was it like to drive?
Surprisingly easy. My first and lasting impression is that it drove like a 30-year-old Honda, in the very best sense of that phrase. Everything just worked. Engine, clutch, shifter. The unassisted steering was predictably heavy when parking but completely unobtrusive – and absolutely brilliant – at road and highway speeds.
The car had a surprisingly compliant ride – one brought about by a terrific aluminum chassis, relatively light weight, and a completely conventional suspension. There was no such thing as magnetic ride control or active dampers in a road going car at the time. Just good old fashioned mechanical engineering and suspension tuning.
Its rearward visibility stunned me. This was something Honda deliberately focused on, reportedly inspired by the F16 fighter jet's exposed bubble canopy. But it was also the polar opposite of the near-complete rearward blockage of the 981 Boxster Spyder I had bought myself for my 40th birthday. In that mid-engined car you sat low, and it felt taut. By contrast the NSX felt open and lithe.
The NSX also surprised by having comparatively high ground clearance. As low as it sat, you could literally see under it without stooping down. I never once feared I would scratch its chin on any curb or driveway, unlikely every single other modern sports car I had driven from multiple Porsches, C7 and C8 Corvettes, and even Mini Coopers.
On the Track
This wonderful machine arrived at our dealership at the VIRginia International Raceway literally just in time to try it out at the during one of VIR's Club Days. The NSX's VTEC motor sounded so good and noticeably surged as the needle climbed toward 8,000 RPM. But I started hearing complaints from other drivers about me going too slow. True enough, but it was unintentional. This car with just 270 hp when it was new is simply not that quick by modern standards.
Its brakes were also completely unequipped to handle this kind of driving. I discovered this heading into Turn One, which I overshot. I then experienced my first snap spin under braking at the entrance to Roller Coaster. And then power oversteer leading to a second snap spin coming out of the South Course's Turn 4. In just a handful of sessions over two days I went off as many times in this one car than I ever did in all the cars I've driven there since. So I parked it, and then drove it exclusively on the road. And found something else to drive on the track.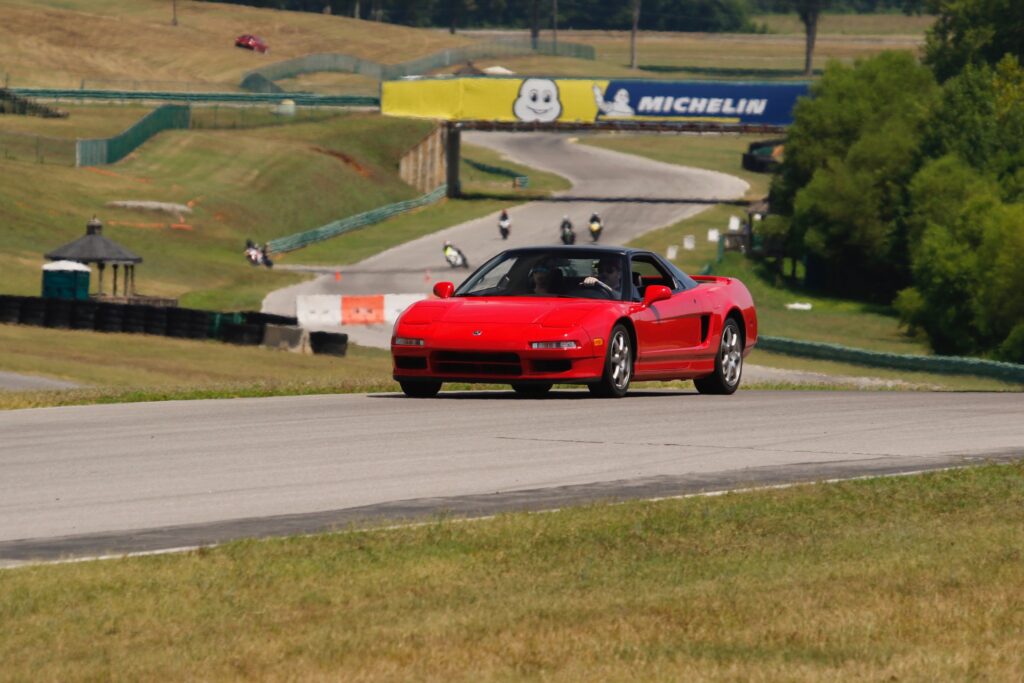 On the Road
This is one of those cars that takes your breath away every time you glimpse it. I felt like a movie star every time I climbed in. And I always turned to admire it following exit.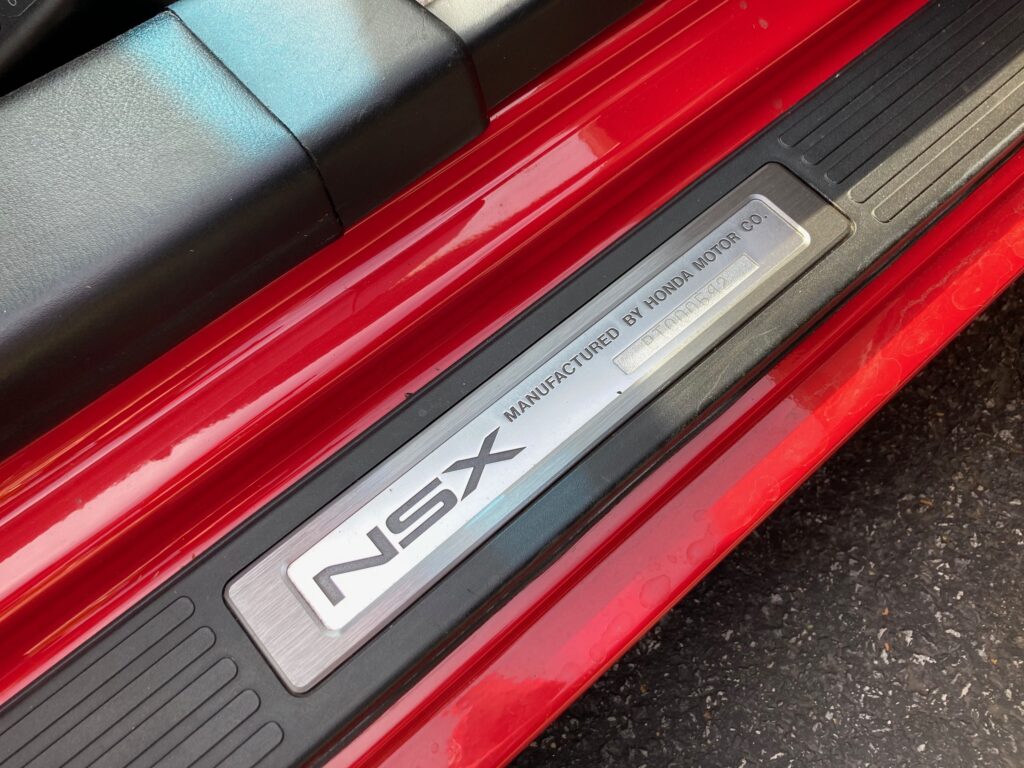 There is an entrance to the Capital Beltway a short distance from my home – and I took every chance to detour to it to get up to highway speed and enjoy the revs.
And on a whim, I took it to a local Cars and Coffee and won Sweetest Import.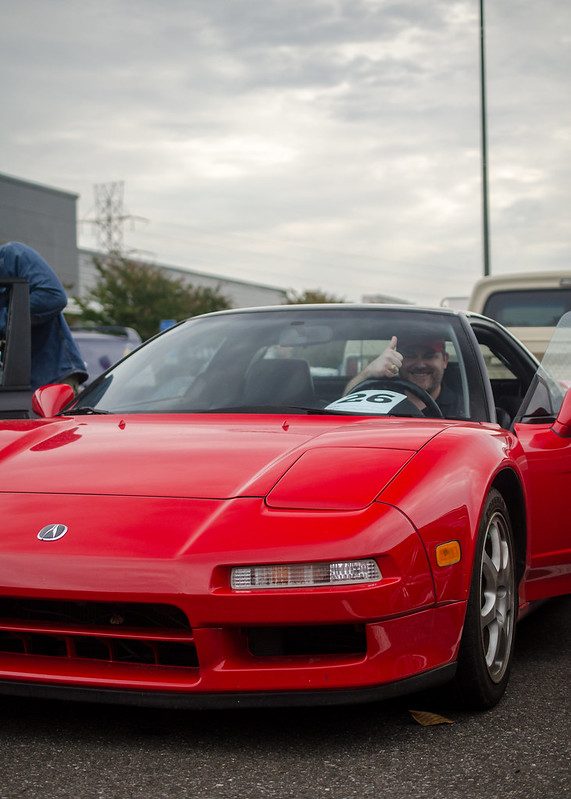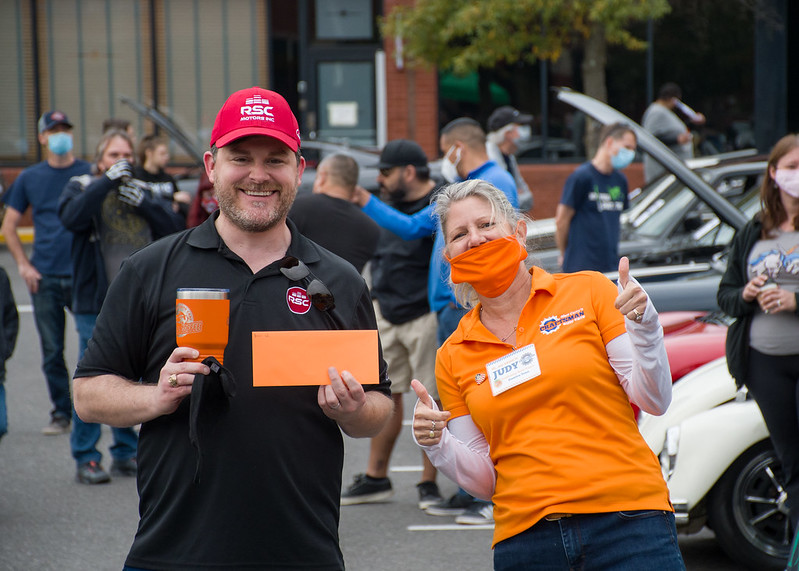 Sale
Then it came time to part with this marvelous machine. It never was actually mine, it belonged to our dealership. And it was time for it to go. So I prepared to sell it on Bring a Trailer, who promptly rejected it.
What? This was the start of what became the the first of many, many headaches running the dealership.
What happened? Well, I knew the car had an accident history. The repair records — from the 1990s — were in the meticulous maintenance and service binder that came with the car. But I had no idea that CarFax had slapped a "severe damage" label on it. Despite the excellence of the repair, from an Acura dealership, no one seemed to want to touch this car. Except enthusiasts who had a chance to drive it and found it to be as marvelous as advertised — but who then couldn't get loans for an older classic like this one.
I got it checked out with a clean bill of health from the regional Mid-Atlantic specialist, Daisy Import Auto Care. The car also got a favorable frame inspection from a third party provider. But BaT resolutely held to their position.
So I sold the car on PCAR Market. It was a great experience from start to finish – no disrespect to BaT with whom I later sold two other cars. The car went to an enthusiast in Ohio who promised to love and cherish it, and I felt good about how it ended.
What about those wheels?
Another lesson I learned from this experience is that car buyers discount extras that may come with the vehicle. They won't pay a premium for things they aren't looking for.
We ended up separating the OEM wheels from the deal and sold them to a buyer in California. They quickly fetched $2,400 all by themselves. We later repeated this process with seats and other parts from street and track cars, and it became a significant revenue driver for our dealer operation.
Thanks to these wheels, I roughly broke even on this glorious machine with a checkered past.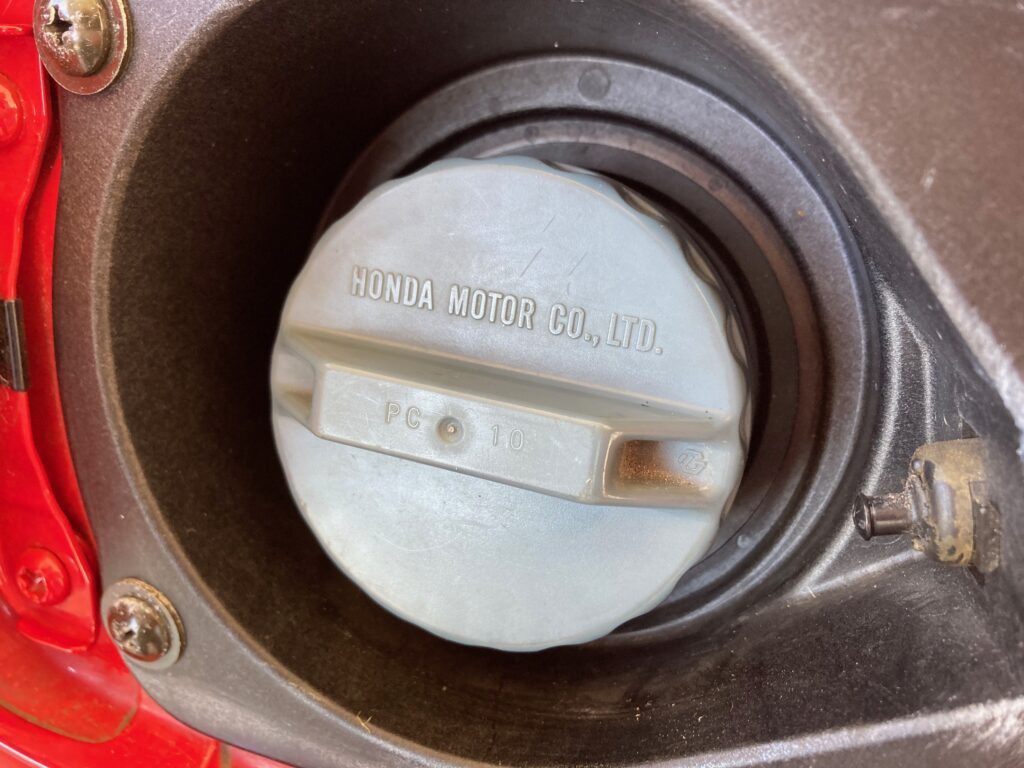 If I had it to do all over again
If I had it to do all over again, I probably wouldn't have bought this particular car – and I think that would have been a mistake. I would have missed out on something truly special. A trouble-free, borderline-exotic that brought smiles every single time I drove it. One that brought the right kind of attention from enthusiasts who value engineering and driving excellence and not just lap times or showy trim.
This car was simply delightful, and I would be thrilled to add one to my garage for the long term.