An Interview with Connie Nyholm
By Saphiena Michaels
November 18, 2022
Being part of The Autoverse means I get to meet some of the most interesting people in the world of motorsport.
Recently, I spoke with Connie Nyholm, co-owner and CEO of the VIRginia International Raceway. As the first (and only) fellow woman I've met who loves driving a manual transmission car as much as I do, I was inspired by everything she had to share. We both grew up loving cars and learned how to drive on a 5-speed. Whereas I've owned a couple Cavaliers and an Elantra, Connie started driving a Civic and Supra.
Today, she still loves her hot rods including her 2021 Corvette, 2005 Lotus Elise, and a current favorite, her 2003 Audi RS6. While I enjoyed bonding over our love of driving, she had so much to share about her success and love of VIR and its success. As a lifelong car lover, a former New York real estate agent, and a current owner and CEO of one of the top racecourses in the country, Connie Nyholm is a remarkable woman and I am pleased to introduce her to The Autoverse.
Like a giant racetrack made up of exciting twists and turns (very much like that of VIR), Connie's life has come full circle in the coolest of ways. While working in the New York real estate market, she was asked to partner with Harvey Siegel (cofounder of VIR) to revive the race track. According to her, the two of them "hit things off like two peas in a pod" and soon after she found herself back in Virginia, just an hour away from where she originally grew up.
If you're anything like me, you may be wondering how someone shifts careers from real-estate to raceways, but the combined expertise between Connie and Harvey led to the rebirth of the VIRginia International Raceway. It's important to note here that VIR originally opened in 1957, but closed in 1974 after struggling to remain open. Connie was contacted in 1998 – and with a fresh partnership and unique vision for what could be, VIR opened a mere 22 months later and has been pleasing participants and spectators each year since.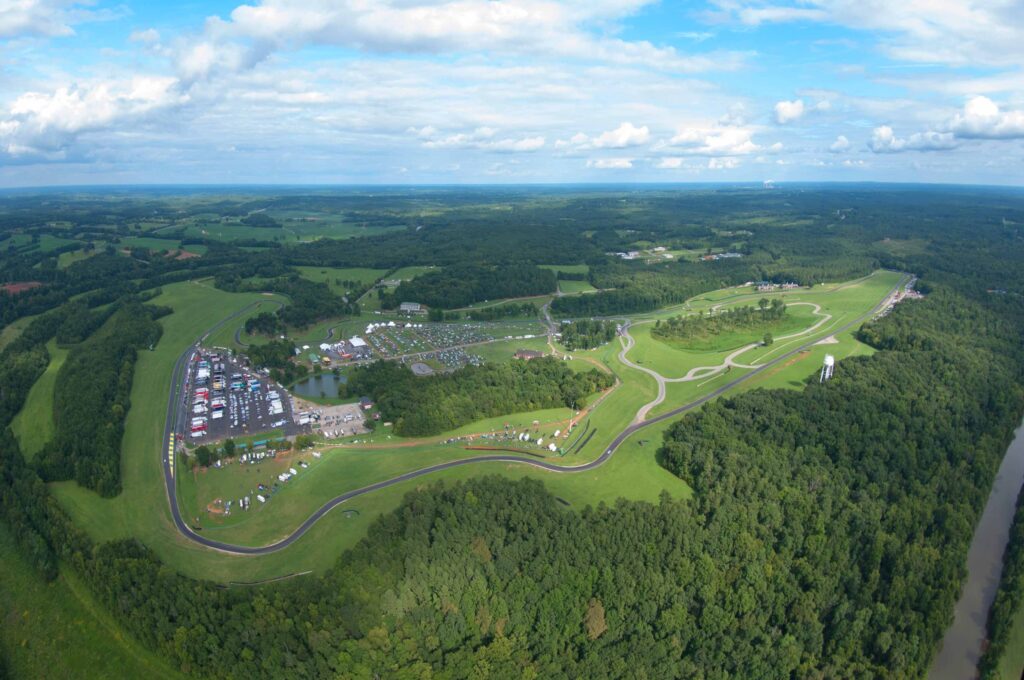 It isn't often that I hear about a woman leading a major enterprise like VIR, so I must admit that I was hoping to gain advice on how to overcome challenges as a woman in motorsport. Connie's comments on this were respectfully simple. Regardless of gender, success depends on how hard someone is willing to work. "I think you just have to hit every challenge head on and be confident in yourself. Also surround yourself with people who are better than you are and be able to delegate and not micromanage. I've got the best team in motorsport and I tell everyone that I have over 300 people making me look good."
Connie mentioned that her son tells her, "'work' is a four letter word for everyone but you" because of how much she loves her job and the people she works with. She describes the atmosphere as one large and happy family. To host 380 events over 364 and a half days a year, saying the employees of VIR love what they do is an understatement. "They're hardworking. They love their job. They love VIR. They're passionate about it. We say that VIR runs in the DNA in their veins. And it's hard to be a failure when you're surrounded by that."
A practical benefit of working at VIR is being part of all there is to offer throughout the year. This is where Connie's real-estate background can be appreciated. Her dad used to say, "If you want to be a landlord, think like a tenant." She acknowledges how great it was to start rebuilding at VIR without any preconceived notions about what the track or development should be like.
According to Connie, VIR is like its own little city and the only way to explore all of VIR in a day is to keep moving. There are features catering to a wide variety of interests making it one of the most popular and highly rated tracks in the country. Not only does VIR offer track events, they have shooting ranges, karting, bachelor/bachelorette parties, weddings, tactical military training, fun corporate events, two hotels and residential Villas, a bar and restaurant in old 1840s plantation home, and more.
Just this September, VIR hosted its first Blue Ridge Rock Fest. With 35,000-40,000 attendees, 30,000 of them camping overnight, each day of the four day festival, the event is one Connie looks forward to hosting. Most importantly, the track is a racing fan's dream come true. Although it is unlikely that VIR will ever host an F1 race, The VIRginia International Raceway is home to so many fantastic racing events – from NASA HyperFest to the Skip Barber Racing School and race events like the Michelin GT Challenge IMSA WeatherTech Sports Car Series, GT World Challenge America, MotoAmerica and the SCCA Runoffs. The best part – VIR has no assigned seating and an open paddock. (I'll be planning my first trip there soon.)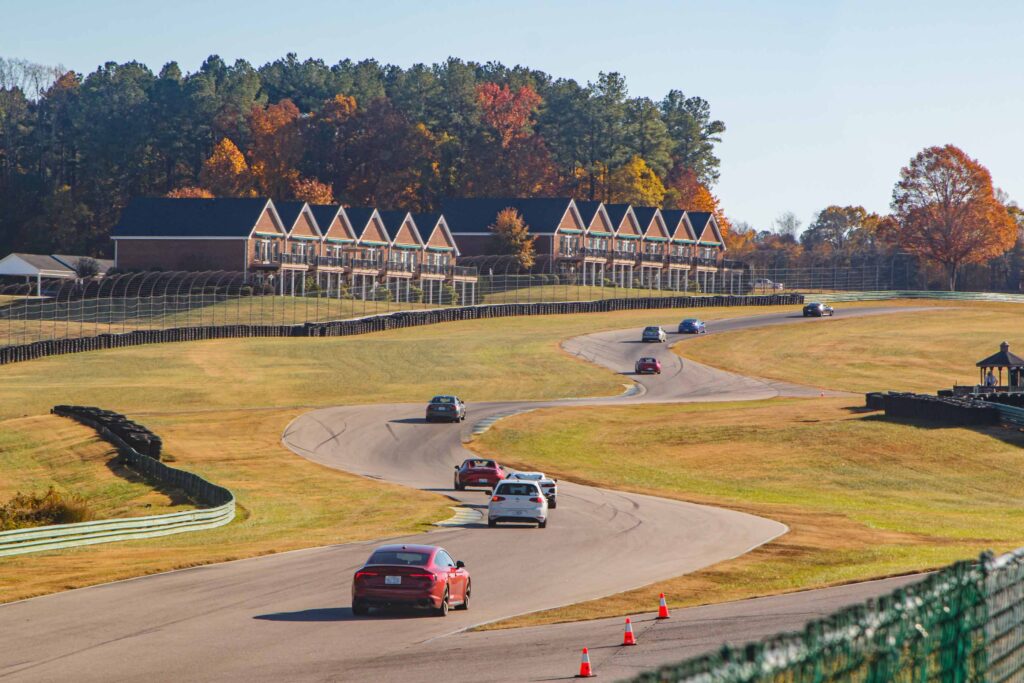 Sometimes the best approach to overcoming a challenge is to take a look at the problem from a fresh perspective and that's exactly what Connie Nyholm does for VIR. She has learned how to combine her passion for cars with her realtor's expertise to develop the track into a special place for as many people as possible and build to demand.
Connie says one of the most rewarding moments she experiences is when she speaks with visitors and they describe VIR as their "bucket list track", adding that they can't wait to come back. With over 1250 gorgeous green acres of a historic and exciting track, it's no wonder why it's loved so much. Each day is full of a unique schedule of events, which certainly keeps Connie's work exciting as there's no such thing as a typical day in the life of a raceway CEO.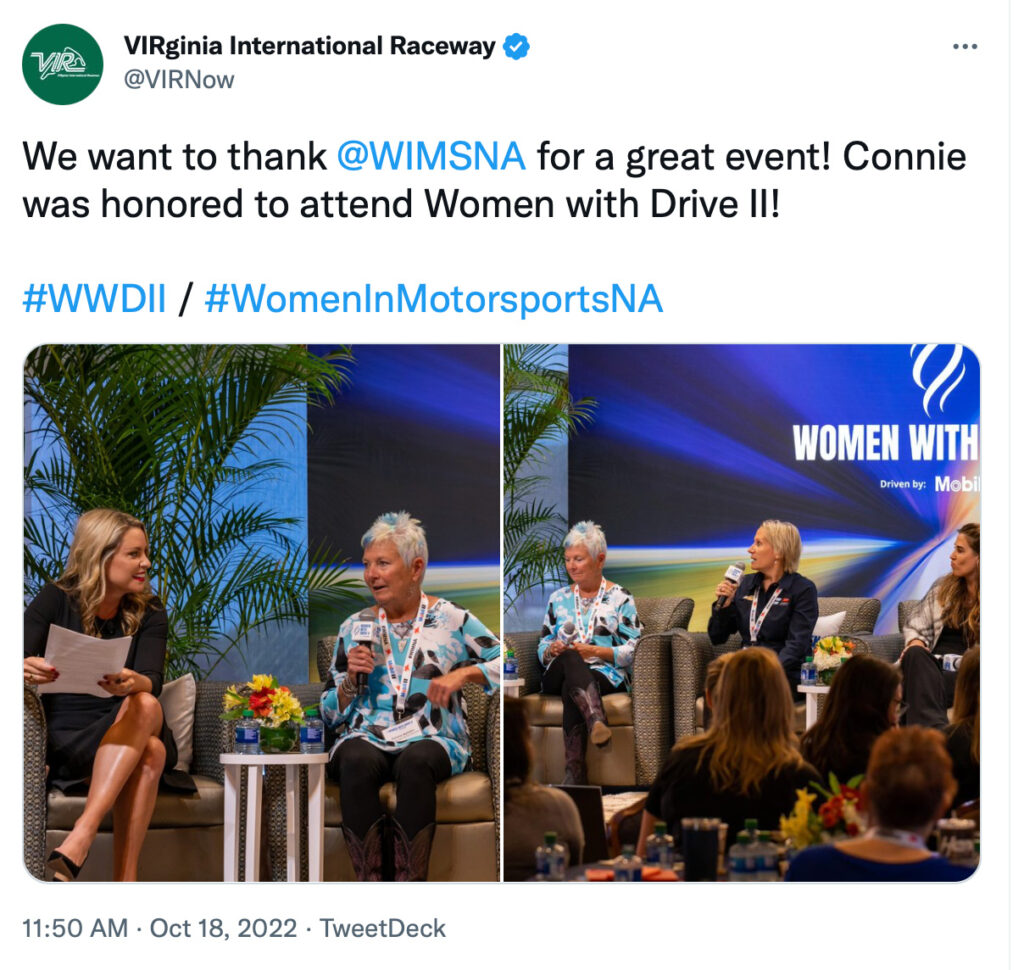 As she had to get going to another event that day, our conversation came to a close. So I asked her what advice she would have for someone like me – someone who loves motorsport and wants to work in that field. Her response, "Do whatever excites you. That's what I tell my son. If there's something you want to pursue, just get in the door, and prove your worth. You'll be embraced, then you'll get the experience, then you'll really learn where you want to go – develop your path, and probably be allowed to pursue it."
So here's to all my Autoverse fans out there. May we forge our own path and like Connie, do it in style with whatever car you've got. Then meet up with us on our next trip to VIR.