First impressions count for a lot. I'm graciously given cars that I don't own to drive around for a whole week. Sometimes it's even more than one car per week. Ridiculous I know. It makes the first impression even more important as they vie for attention with the vehicles I already own. All this in a world where I have continually less and less places to go. So, when I got into this 2022 Lexus UX 250h and immediately nailed my leg on the dash, things weren't off to a good start. Let's see if they improved.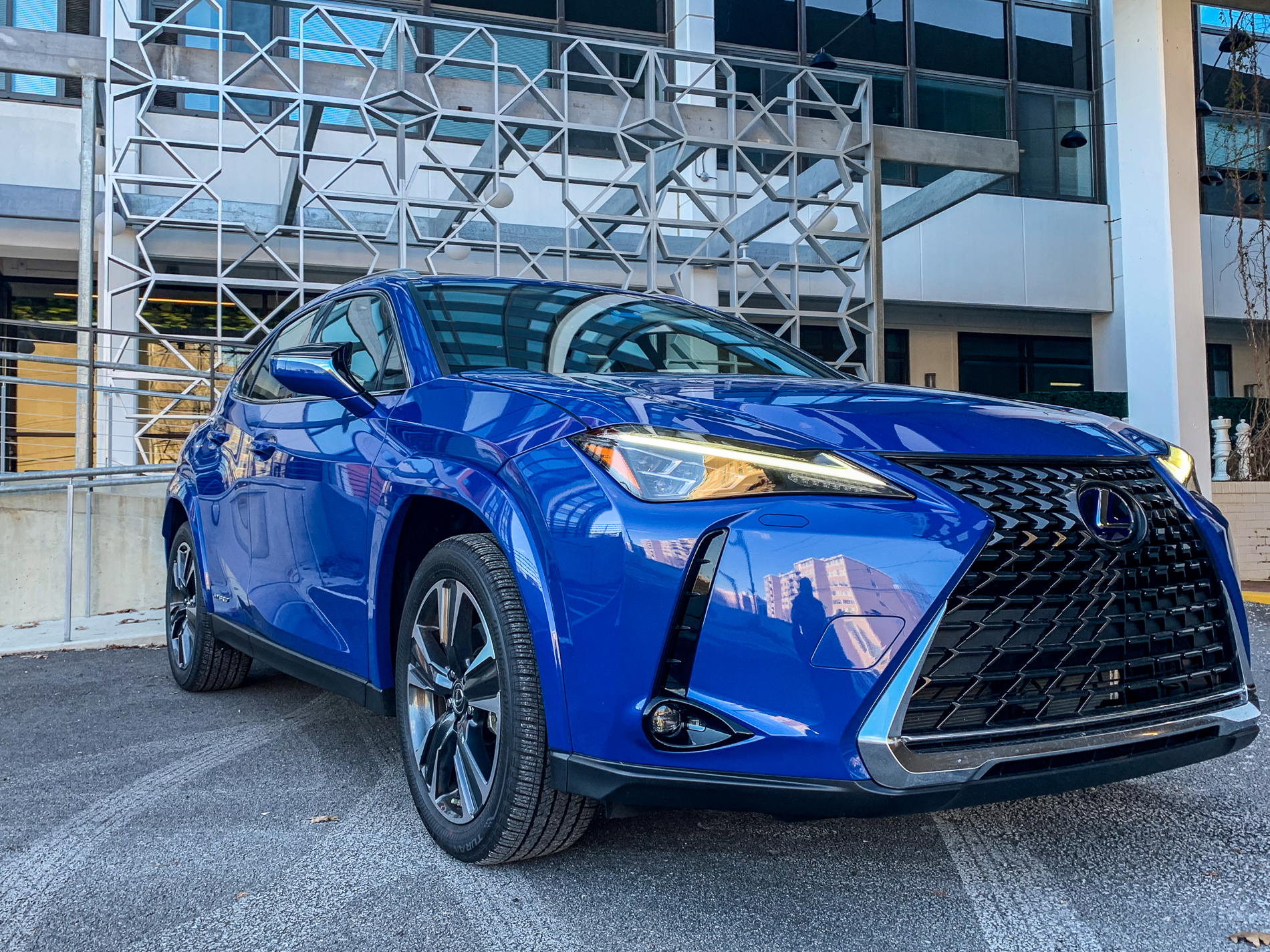 UX 250h Overview
First, let's check out the UX lineup. The subcompact luxury crossover SUV has only been in production since the 2019 model year, so it's a relatively new thing. The crossover as a segment is credited as starting around 1979 with the AMC Eagle. From those humble beginnings, it was really the Toyota RAV4 that popularized the notion of a crossover SUV. From there, things got larger. And smaller. The race to produce the "we have a crossover for any buyer" continues today with the UX. With it's underpinnings shared with the Toyota C-HR and Corolla Cross, the UX starts at a bit over $34,000 for the base FWD version. The non-hybrid UX 200 version is FWD-only and comes in base, F Sport and Luxury trim. The hybrid 250h version can be optioned in the same base, sport, and luxury-focused trims and has AWD as standard.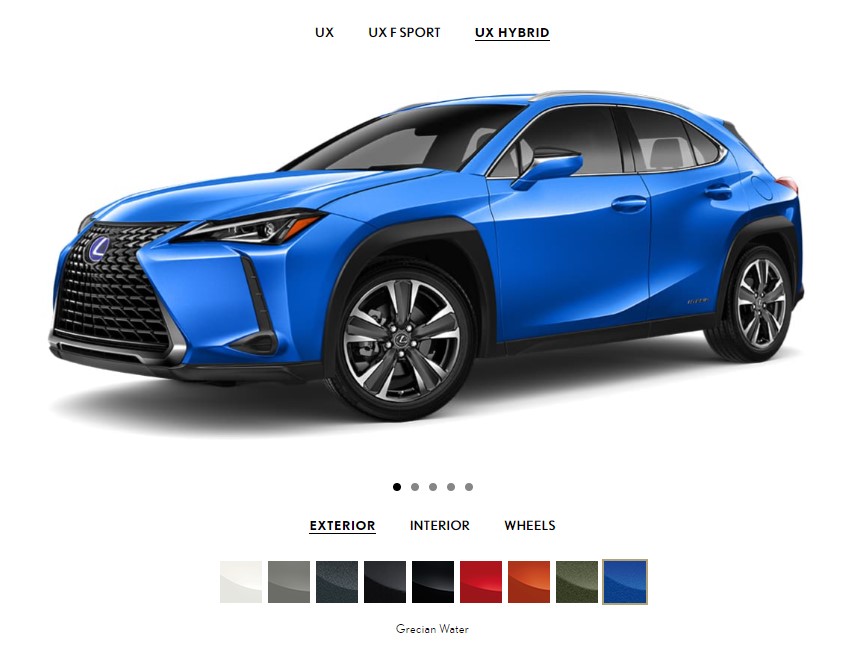 Our 250h Luxury loaner came in a gorgeous shade of blue called "Grecian Water". With a $40,240 starting price, our test car only had a few additions like the heads up display ($500), upgraded exterior lighting ($1,660) and a heated steering wheel ($150). All in you're at $43,625 for the mostly maxed out UX 250h Luxury.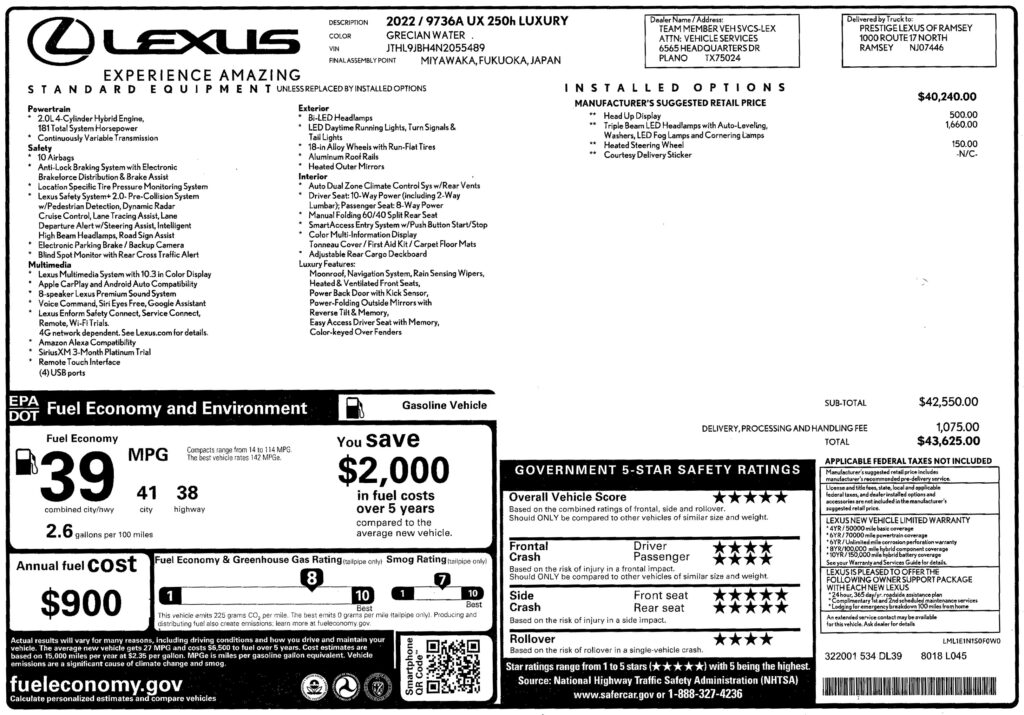 UX 250h Inside and Out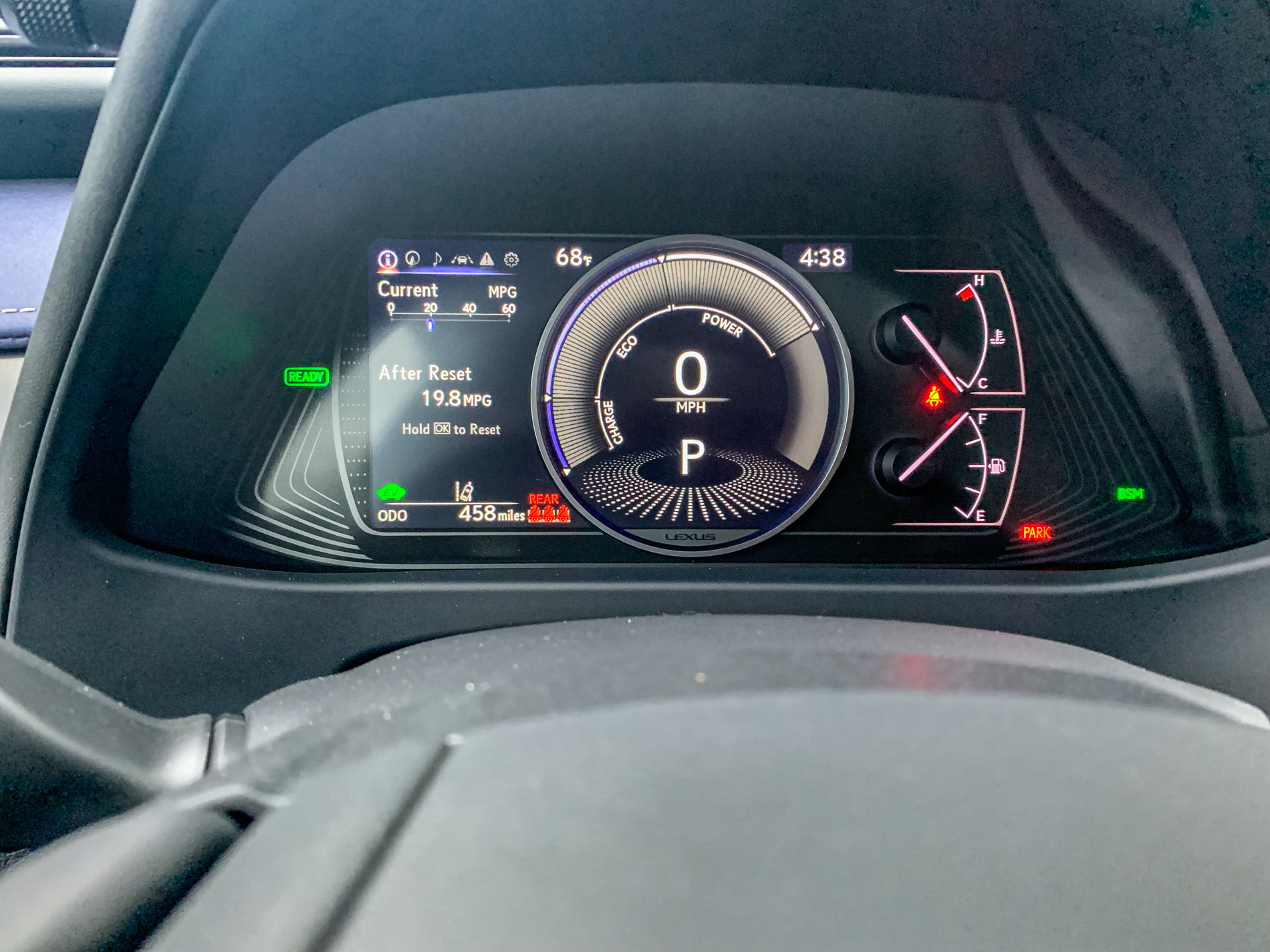 While the first impression getting into the UX wasn't great, the first impression of the exterior was quite good. The "Grecian Water" paint color is gorgeous. Kudos to Lexus for giving us great color choices like this blue, along with Cadmium Orange, and the oh so gorgeous Nori Green. I'll admit I've grown accustomed to the Lexus grille, but I look forward to whatever comes next from a design perspective. The UX looks like an NX, which looks like an RX, and all of that is fine, if a bit less interesting. Most major automakers are creating designs and then reducing or increasing that vehicle by 15% depending on what model is getting designed next. Overall though, the NX 250h Luxury is an attractive little crossover, though I typically prefer the sporty F Sport trim aesthetically.
On the inside, you'll find a very comfortable interior, the center consul has nice cushioning and the seats are great. However, it is all let down by one fatal flaw. The trackpad-based infotainment system is infuriating and makes any task more difficult than it should be. I'm sure that owning one might mean that you get used to it, but I have had many Lexus vehicle loans with this system and I still find it difficult to use. I find that I overshoot my target on screen and spend much more time in the menu system than necessary. Newer systems have made the screen an actual touchscreen with the trackpad as a backup. That's progress, but they are still mounted too far from the driver to make it convenient.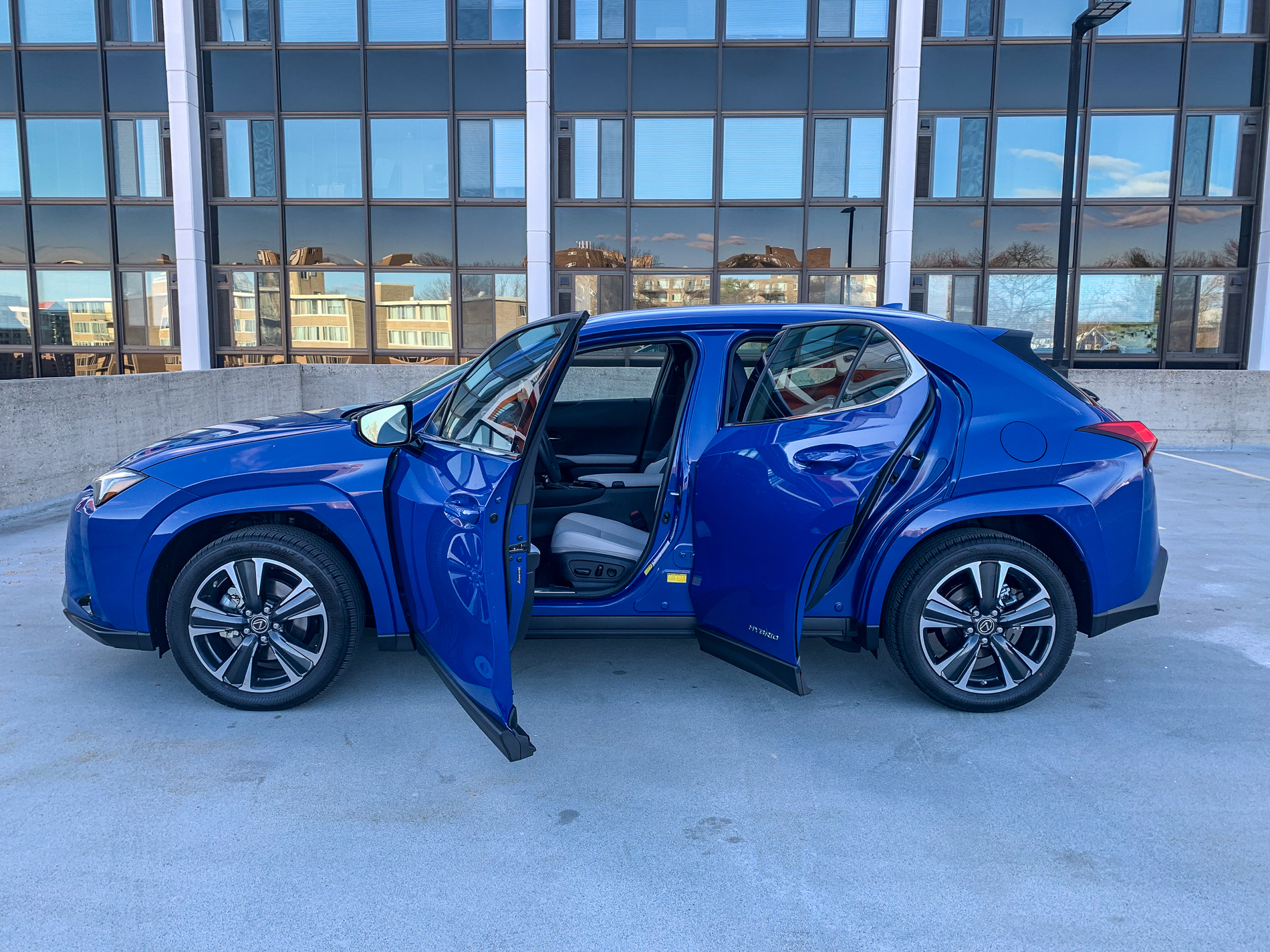 The UX has svelte proportions in person, not surprising since it's the smallest crossover in the lineup. At 177 inches long, it's actually five inches longer than a BMW X2. However, it ends up with roughly the same cargo capacity and somehow down three inches on rear legroom to the small BMW. My daughter, who is quickly catching up to my six-foot height, ended up with her feet up on the seat next to her on an outing to dinner. And that's before my "easy access" front seat came after her when we pulled up to the restaurant. I quickly disabled it (as quick as the touchpad would let me, which is, not quick).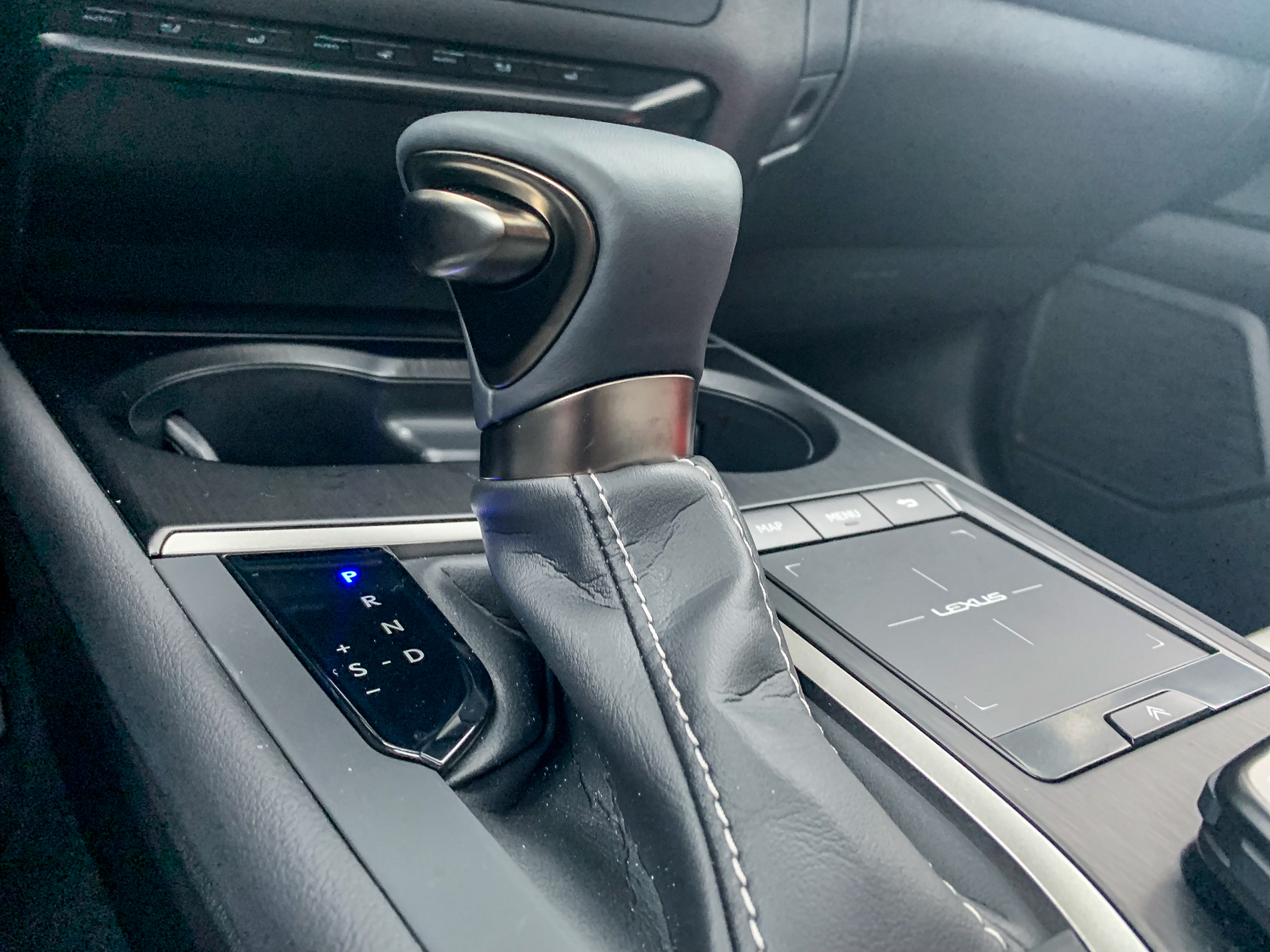 Some of my issues were Apple CarPlay-based and likely not Lexus' fault. The system would swap sources every time I switched over to refresh my Weird Car Twitter feed at a stoplight. So whatever I was listening to went away and I had to select it again via the trackpad. For some reason, the Waze integration recommended a Safeway 2,451 miles away, but that was likely software-based. The audio system is actually quite good and the bass hits super hard. In such a small cabin it was fun to crank up the music, modern audio systems are so much better than the stuff I put together back in the 1990s. I still miss the volume knob, missing on a lot of new cars, though Lexus gives you a small rotary left-right switch to crank it up when your jam comes on.
Summary
In the end, the UX is a capable little SUV with decent cargo space for its size and a reasonably comfortable interior. It's got an EPA-estimated 39 mpg combined city/highway which is good, but not overwhelmingly impressive for a small hybrid. It doesn't impress from an acceleration perspective, but does have solid handling and maneuverability.
Unfortunately, it feels more dated than some compact luxury (and non-luxury) vehicles I've driven recently. Even though this is the top-spec trim, there are little things missing that I get on less expensive cars. For example, I can't put my hand on the back door handle to open it for the kids, it only unlocks from the front door handle, or via the keyfob. Yeah, it's a small thing but when your hands are full, it's one less thing to deal with.
The competition in the $40,000 vehicle market is super hot, there are so many great options. On paper, the UX 250h gets you a lot of features for the money, it's just lacking in a few key areas that make it hard to recommend.