I remember the beginning of the year 2000 fairly well. It was new years eve 1999 and we all hunkered down at a college friend's place in the middle of nowhere and waited out what could potentially be an eventful night. Y2K came and went without the end of days or drama that prognosticators predicted. It was also the first model year that Toyota delivered the Prius hybrid to U.S. showrooms. Despite it's pioneering drivetrain, the first generation looked, well, like a car.
By the second generation Toyota did a bit more to differentiate it from mainstream cars. The Prius was a little weird, but people started to buy it and since then, Toyota has sold near 20 million hybrids. Now, as Toyota launches their first dedicated electric vehicle, the 2023 bZ4X, some of that weird still remains. But let's delve into what's underneath to find out whether it is a worthy addition to your driveway.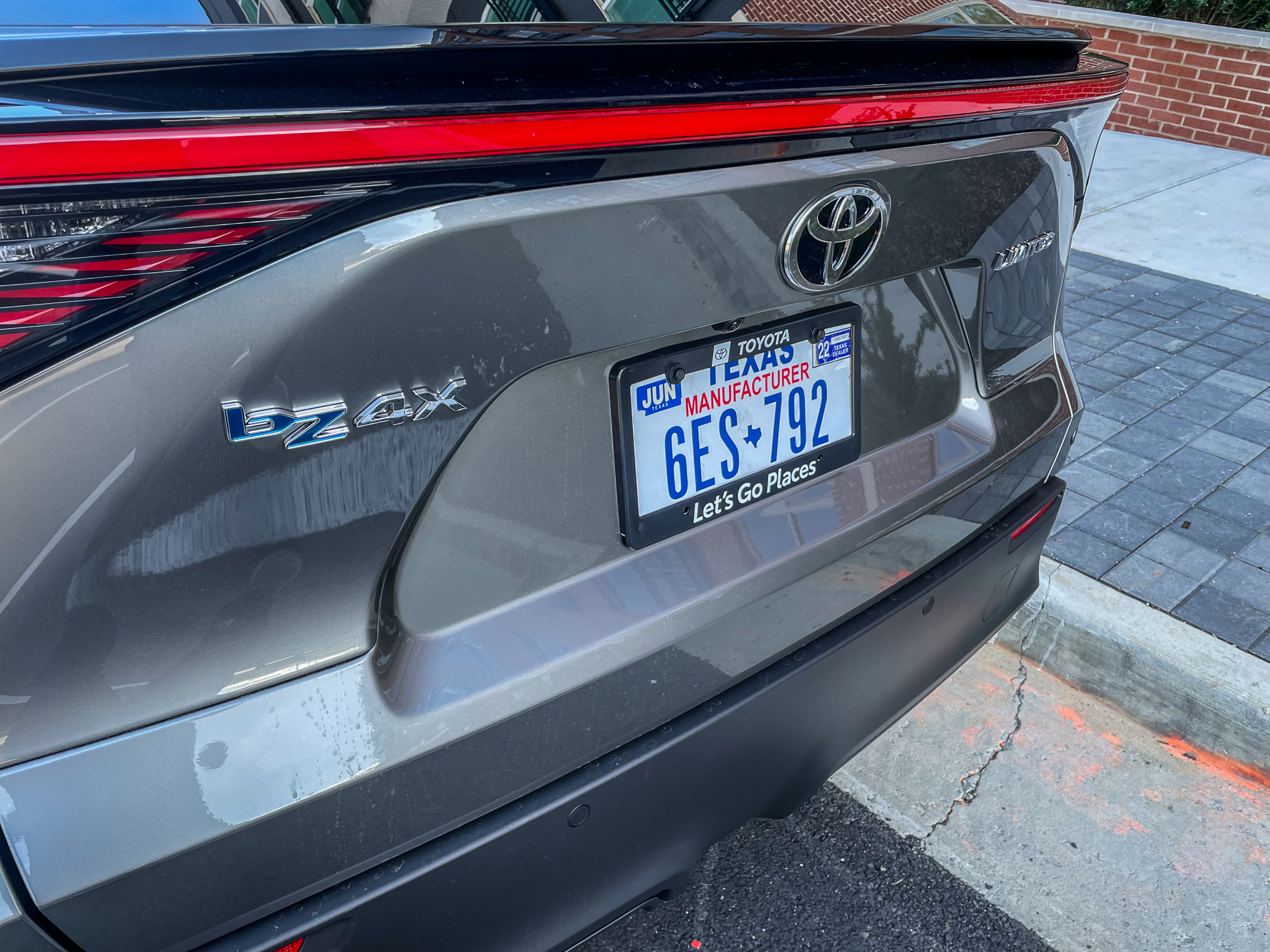 bZ4X Overview
First, let's chat about that name. How do you declare your new bZ4X purchase to the neighbors? A Twitter colleague postulated this possibility:
Regardless of the name, the bZ4X is just the beginning of Toyota's incoming onslaught of battery electrics.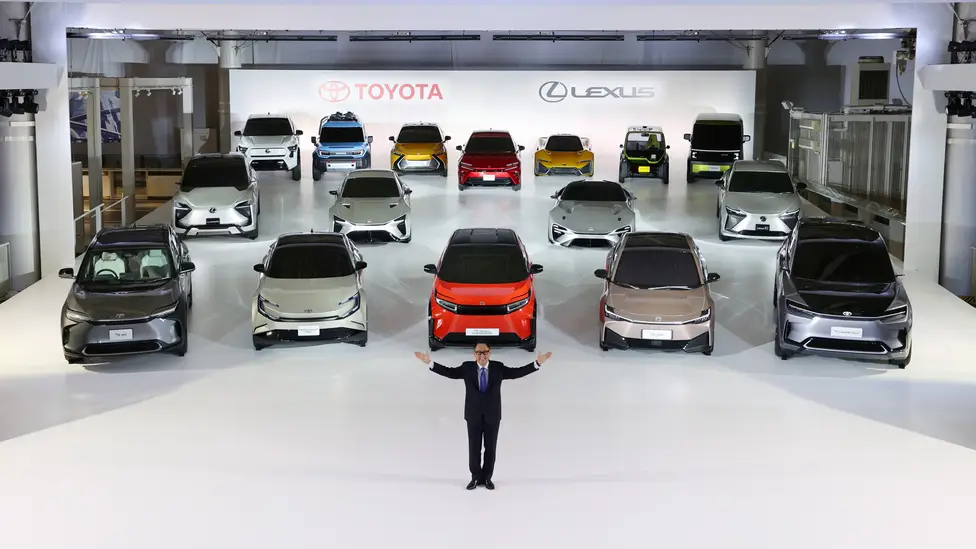 The pioneer of hybrids has languished a bit behind the competition, with only a handful of EV vehicles making it to showrooms. Most forget the tale of the RAV4 EV that was released way back in 1997, as well as the easily forgettable Toyota/Scion iQ. The new bZ4x is built on the relatively new e-TNGA modular platform which is launching the first series of dedicated to battery electric vehicles for Toyota. Actually, it's launching Subaru's first foray into battery electrics as well, with their Solterra basically being a rebadged bZ4x.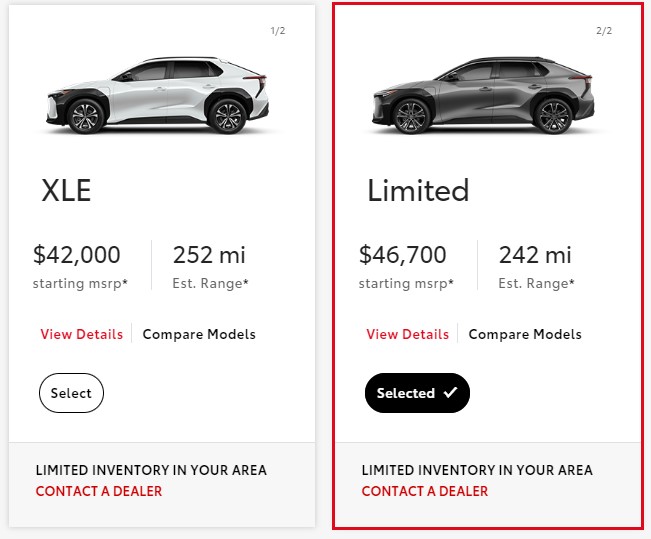 The bZ4x comes in two flavors (for now), XLE and Limited. Both are priced competitively against the the current crop of electrics at $42,000 and $46,700 respectively.
Key bZx4 buying consideration: The $7,500 federal tax credit is not going to be in play forever. The company expects to surpass the 200,000 vehicle limit on tax credits in the near future, like early this summer 2022. Unlike Tesla, GM, and Ford, Toyota will reach this magic tax number by selling a bunch of Plug-in Hybrid Electric Vehicles (PHEVs) like the RAV4 Prime PHEV, and not 100% battery electric models.
If Toyota's estimate of hitting their limit (around June of 2022) is accurate, expect the full $7,500 credit to sunset around the end of September 2022. That means that, starting the beginning of October 2022 to the end of March 2023, the credit will drop to $3,750. After that, the credit drops again to $1,875 during the next six months and then by October 2023 you're down to roughly $0.00 tax credits.
So, factor that into your EV purchase accordingly.
The range for the FWD single motor XLE comes in a bit higher than the Limited at 252 miles, while that number drops to 228 miles with dual-motor and AWD. Meanwhile, the Limited gets 242 miles for single motor FWD (like our tester) and 222 miles for dual motor AWD. Not a huge difference, and the extra capability and comfort is likely worth the slight range penalty when considering which option to go with.
So, aside from the range difference, what's the difference between the XLE and Limited trim levels? Have no fear, we got you:
bZx4 Limited Exterior Upgrades:
Chrome accent on the lower grill
Multi-LED projector low- and high-beam headlights
20-in. multi-spoke, machine-finished alloy wheels with gray accents
bZx4 Limited Interior Upgrades:
Heated and ventilated front seats
Power back door access via Smart Key
Auto-dimming rearview mirror with HomeLink
SofTex-trimmed seats; eight-way power-adjustable driver's seat with lumbar support; six-way adjustable front passenger seat; driver and front passenger seatback pockets (Fabric/SofTex mix with six-way manual front seats on XLE)
Heated leather-trimmed steering wheel
Bird's Eye View Camera with Perimeter Scan
Height-adjustable, foot-activated power liftgate with jam protection
bZx4 Limited Safety Upgrades
Front and Rear Parking Assist with Automatic Braking
Safety Connect with one-year trial
Backup camera with dynamic gridlines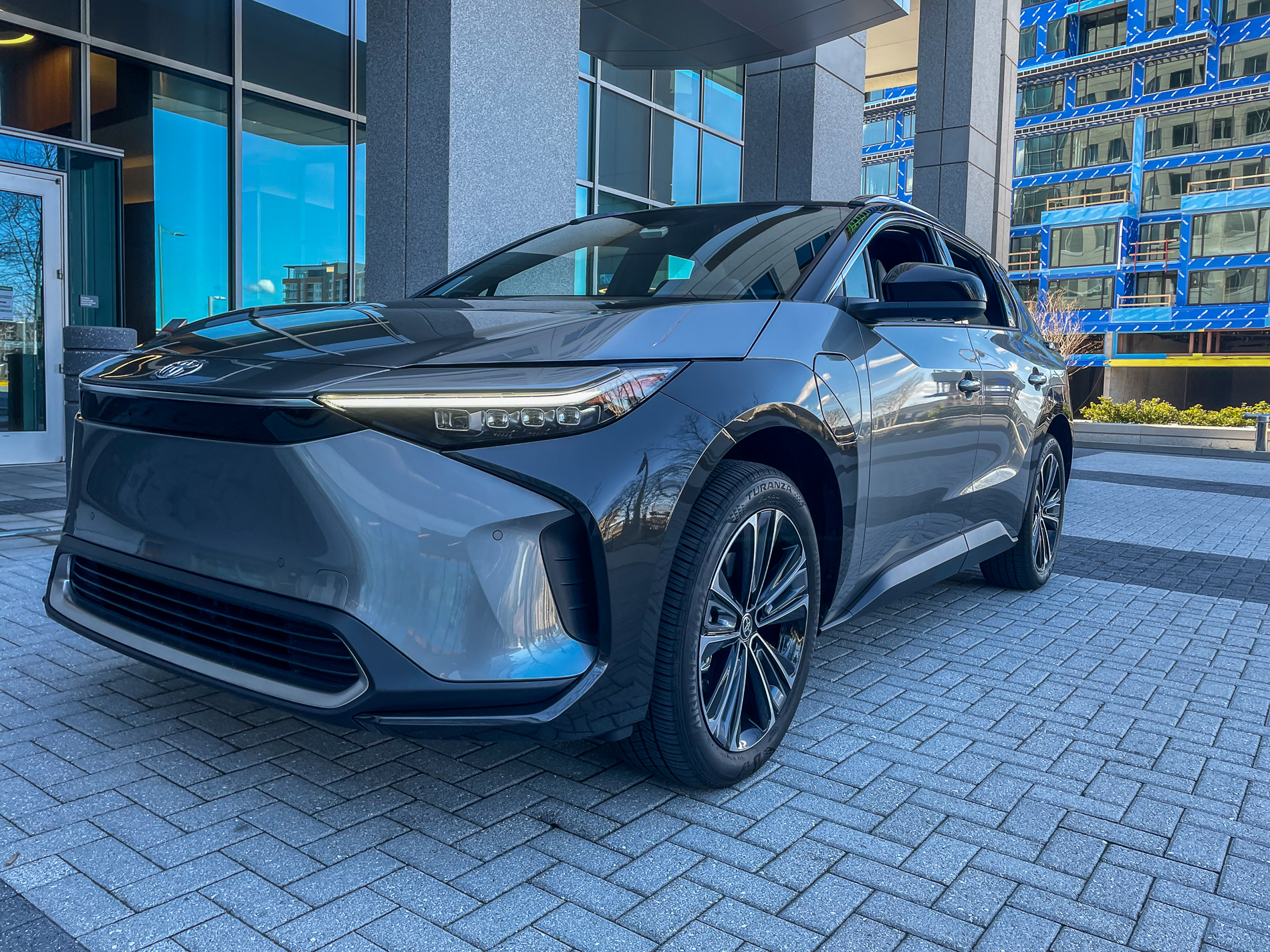 So, it's up to you to decide whether or not the Limited is worth the extra $4,700. Our test car came with some other options as well:
Weather Package ($350):
Heated rear seats
Front radiant foot-and-leg warmer
Additional Options:
Split Roof Rear Spoiler ($200)
Nine-speaker JBL Premium Audio w/ subwoofer and amplifier ($580)
Two-tone exterior color – Heavy Metal with black roof ($925)
Our test car did not include the $1,155 upcharge for the All-Wheel-Drive dual motor setup, which sounds like a great addition considering Subaru's involvement in developing the system. All-in the estimated MSRP of our FWD Limited bZ4x came out at $49,970. Let's see how well it stacks up to the near $50,000 price tag.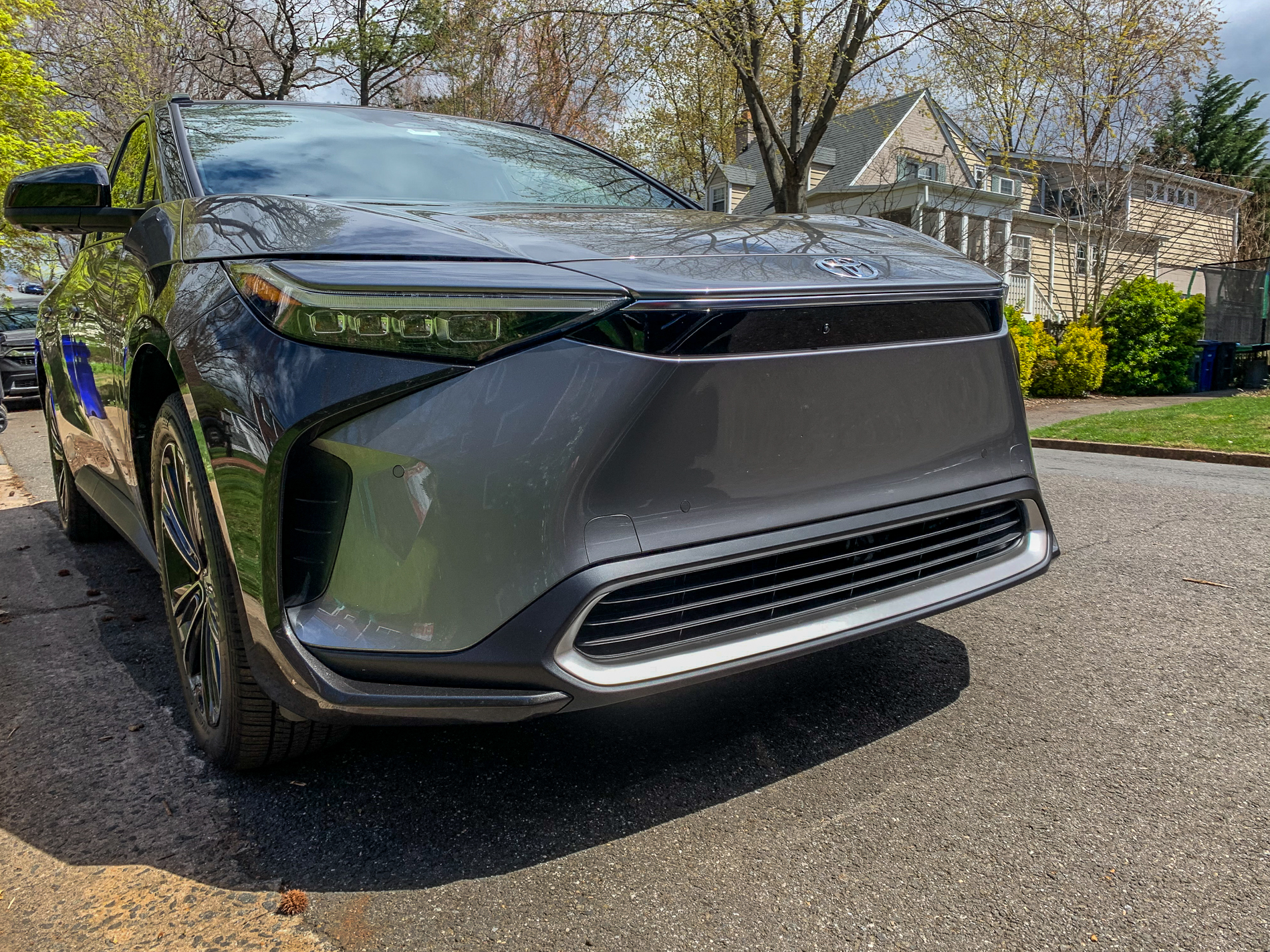 bZx4 Exterior
I'll say this up front, the bZ4x isn't a particularly pretty car. The current trend of differentiating EVs from standard internally combusting offerings apparently leads to lots of black trim and over-wheel cladding. The bZ4x takes it to an extreme, continuing the black trim further up towards (and onto) the hood and front fenders.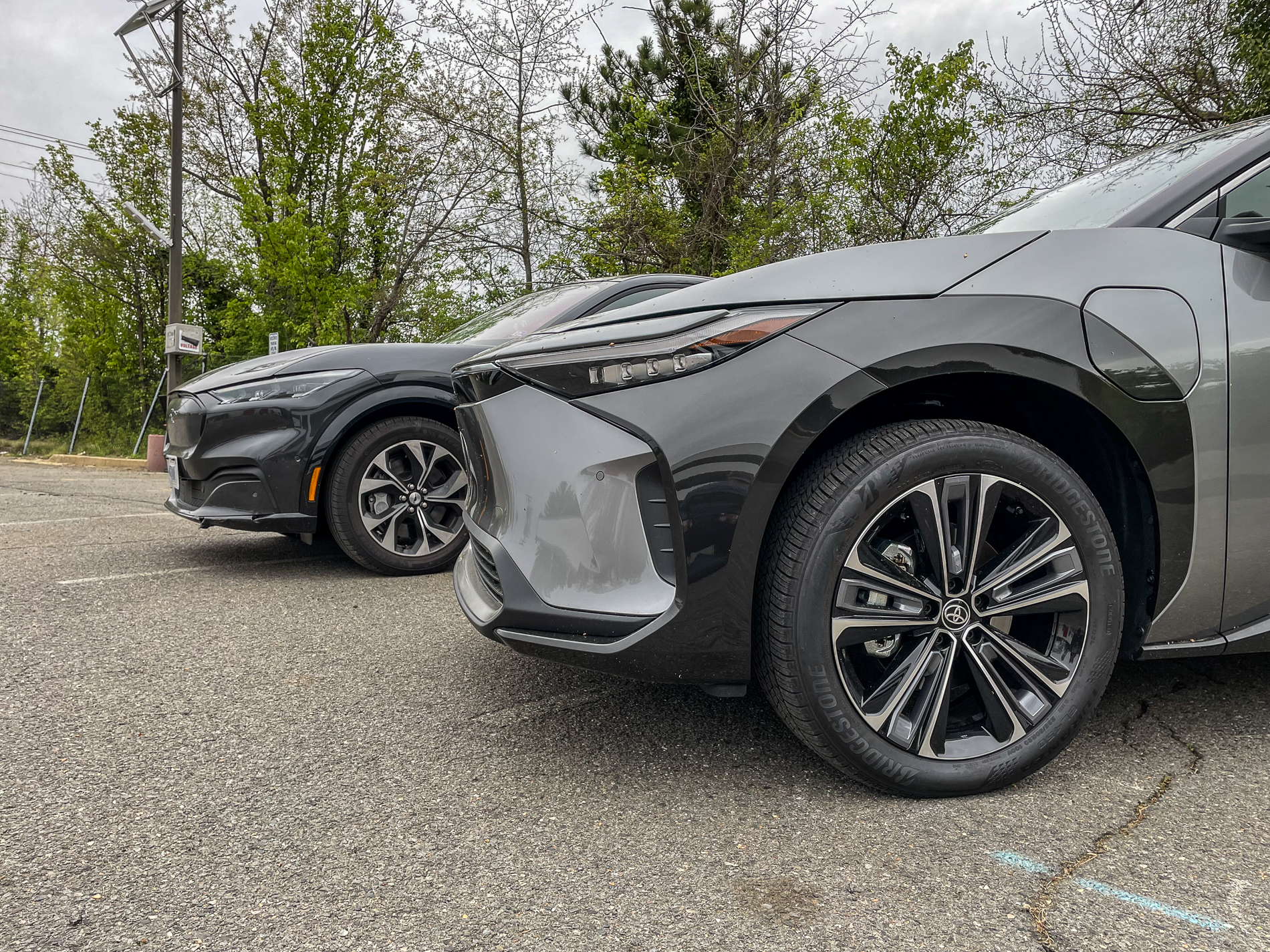 It's all a bit Alice Cooper'esque and I find myself looking at the all black bZx4 and thinking it's the best looking of the color combos. Plus, it doesn't add to the bottom line price of the bZ.

The rear is a mixed bag as well. The Lexus'like taillights droop down towards the wheel wells and Toyota added a host of spoilers to the mix. I do sort of like the split roof spoiler and it adds some decent character for $200.
bZx4 Interior
The inside is pretty solid, but still has a few quirks that you might want to know about. On the surface, it's pretty normal stuff. The seats are fabulous with just the right amount of cushion and a headrest that would make you want to pull off and take a quick nap. I also really dig the cloth material stitched across the dash, it feels like a nice blanket.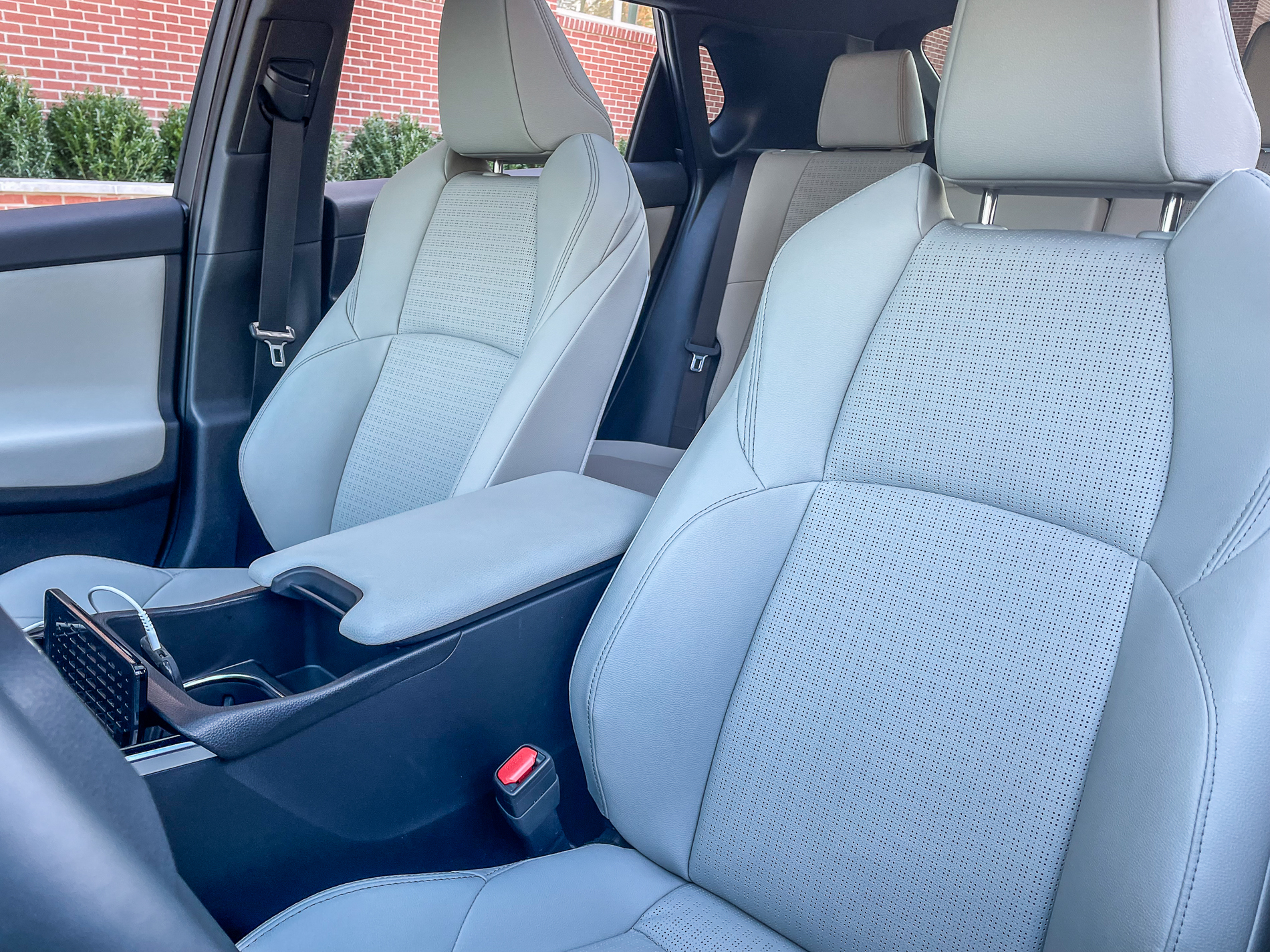 However, what in the wide world of EVs is going on with this steering wheel tunnel? Perhaps it's because the driver's info screen is set so far back, but there is something very odd looking about the length and girth of the wheel setup. The actual wheel is relatively small, yet it managed to block the view of the screen when I adjusted it just where I wanted it. Add in that big block of plastic right at the bottom of the wheel (right where I like to put my hand sometimes) and that odd plastic bit just aft of the wheel (that doesn't feel fully attached), and nothing about it felt right.
Ideally some of that is due to the fact that this is a pre-production vehicle, I look forward to testing another bZ in the future!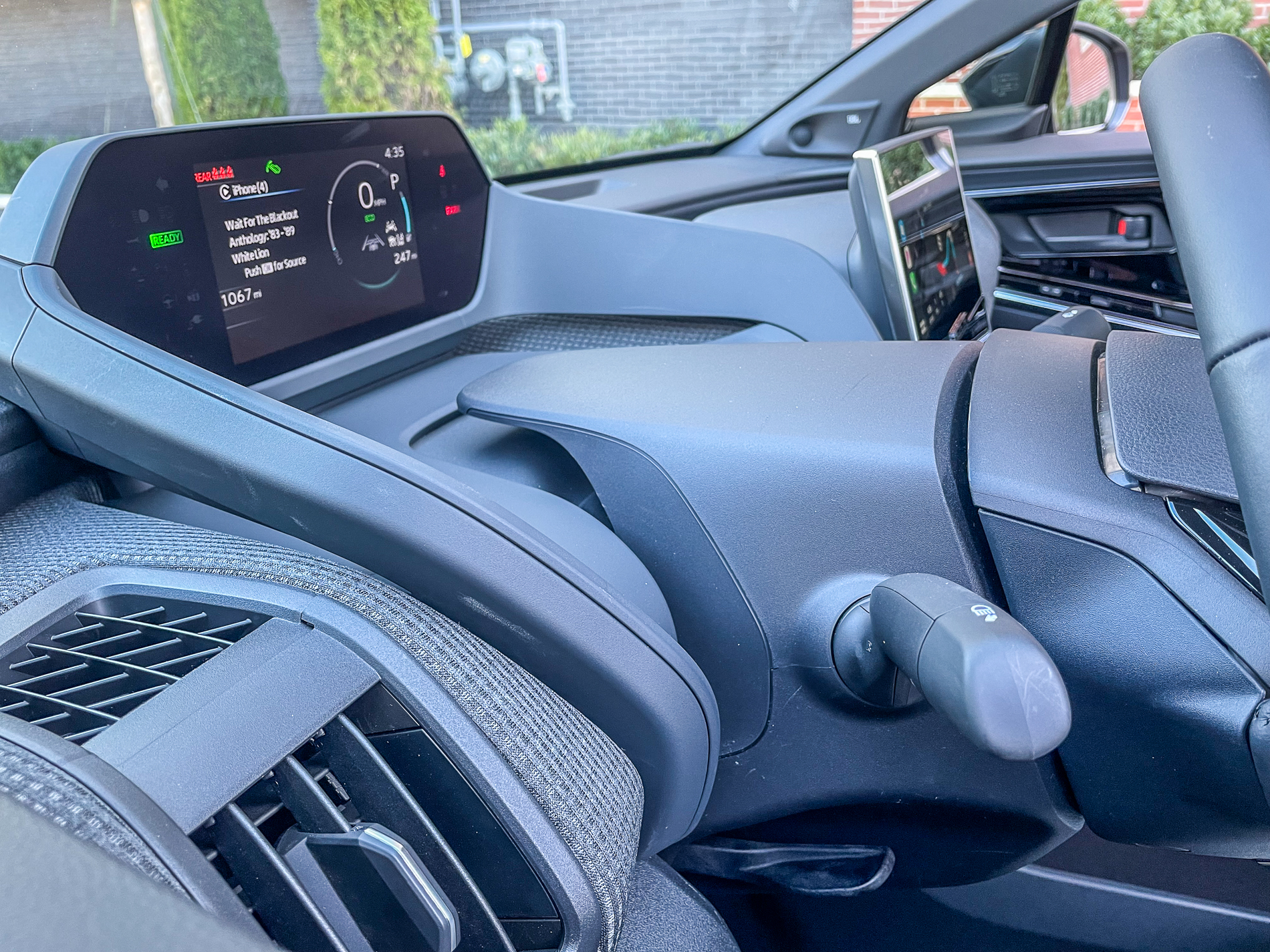 The overall ergonomics, aside from the wonky wheel, are quite good, as is the infotainment system. Gone is the legacy Toyota touchscreen that looked like it came off of an early Game Boy and in its place is a new 12.3-inch Toyota Audio Multimedia system. It has a non-touchscreen (sort of) array of buttons below it to control the HVAC system. Those buttons, aside from the power, volume +/-, and some of the fan and temperature controls are all perfectly smooth and fully integrated into the panel.
As much as I hate the Volkswagen haptic-feedback system (and I hate it a lot), at least it provides some indication that you pressed the button. I found myself wildly poking at the heated seat button and hoping I hit my mark. And while I like that that it has physical volume controls, the rapid press-press-press-press when a good song comes on will never replace a real volume knob when my song comes on.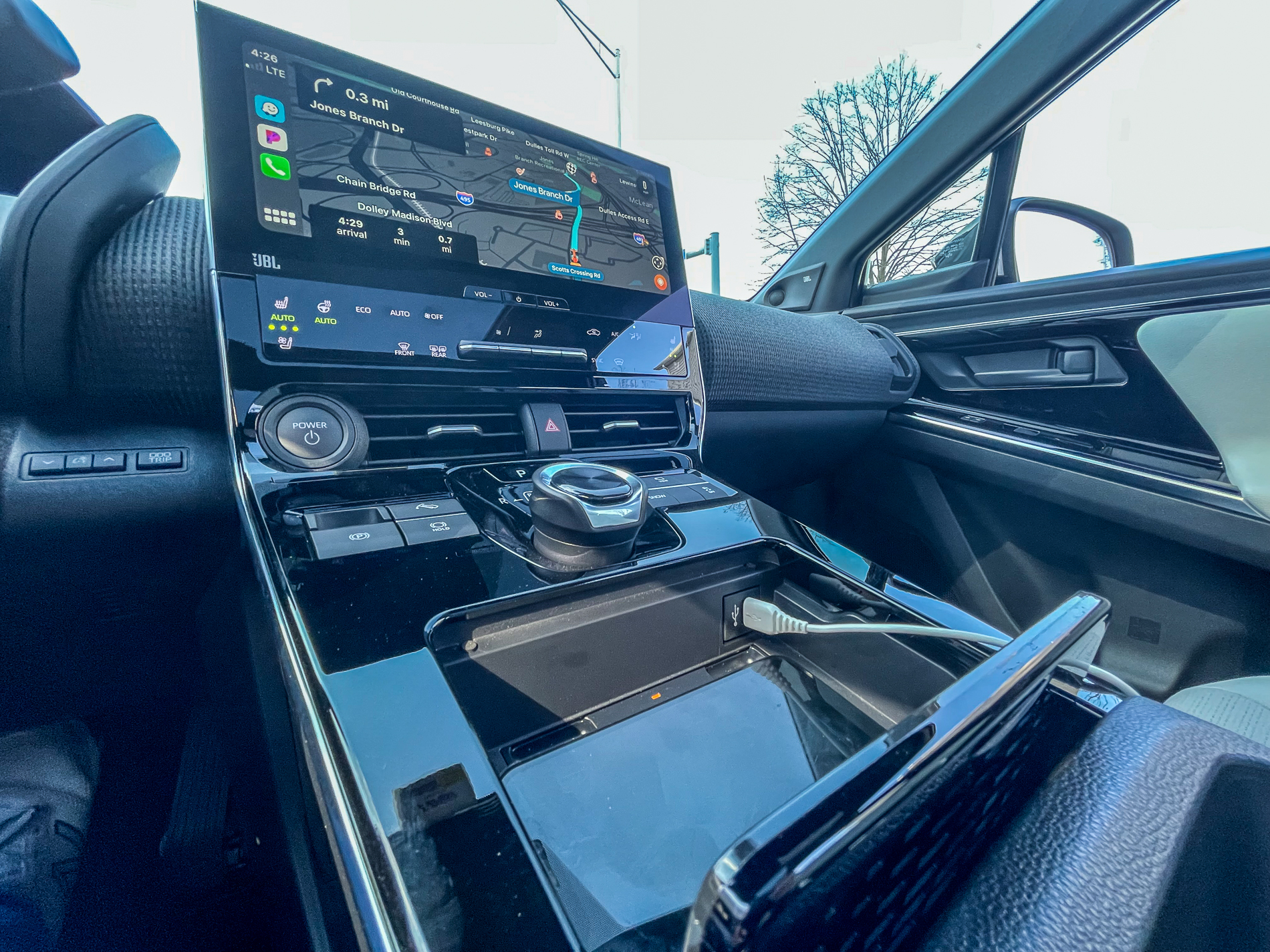 Still, overall it's a nice place to spend some time and I like the integration of the screen into the center stack. It's a better look than the typical tacked on touchscreen. However, the charging cord doesn't have a spot to exit the little cell phone stowage box. I know it's meant for wireless integration (it has wireless Apple CarPlay®, Android Auto™, and Amazon Alexa), but those Qi charging systems are still a big buggy and tend to overheat my iPhone so I like a physical cord.
Another foible is the ability, or lack thereof to out of Apple CarPlay once you're in. As there are no redundant buttons for home, radio, navigation, etc. and I wasn't able to make the move out of CarPlay to look at other functions. I had to unplug my phone (which makes me wonder about getting out of wireless CarPlay!?). I did like the CarPlay button that pops up at the very top of the menu to activate the system, just wish it was easier to escape. Toyota claims that over-the-air updates will be available so some of this can be fixed in time.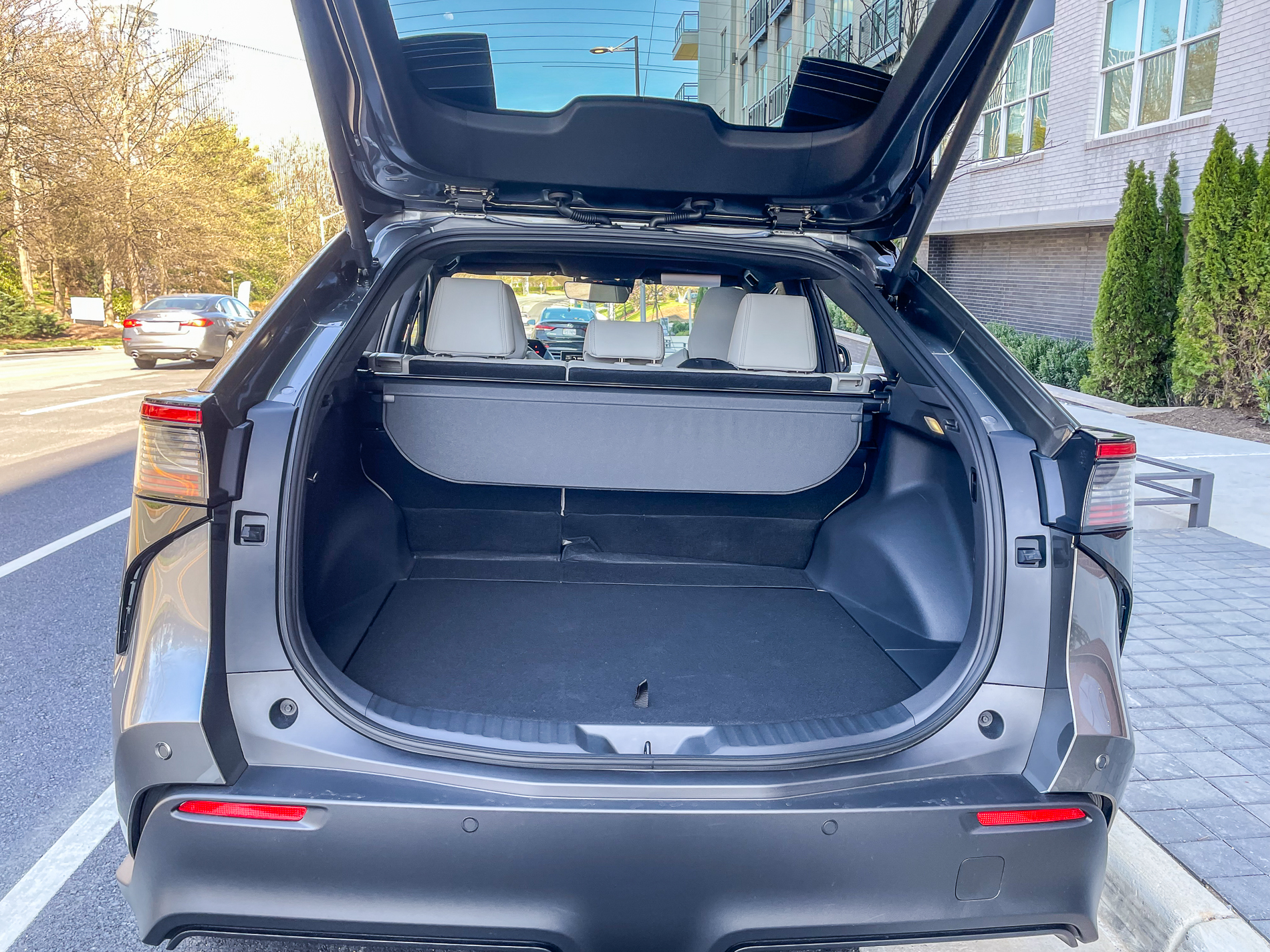 Rear seat room is ample for a small crossover and cargo room behind the second row of seats comes in at 27.7 cubic feet. I was able to use the bZ for trips to the hockey rink and daily driving duties but overall space comes in a bit less than some of Toyota's own crossovers (the RAV4 will get you a much larger 37.5 cu. ft.) and my Mustang Mach-E, which has 29.7 cubic feet. However, the bZx4 should deliver reasonable space for the average couple or small family.
Oh, and there's no frunk.
None.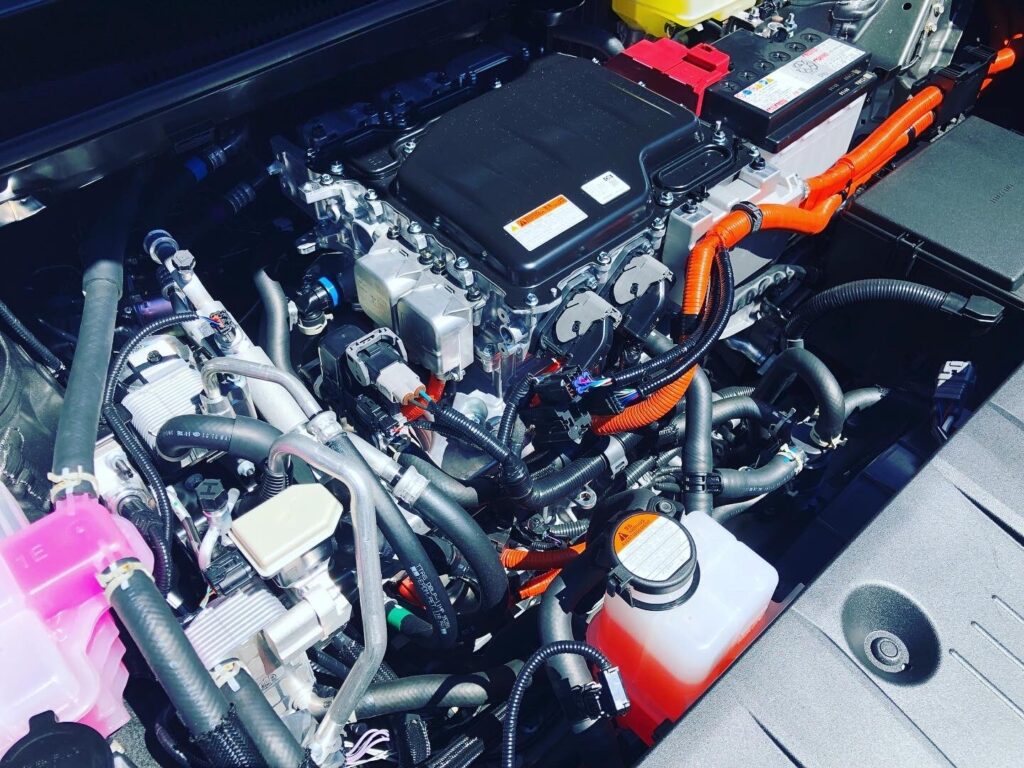 bZ4X Driving Experience
Power output is rated at 201 HP (150 kW) in the single motor FWD bZ4X and it's a little underwhelming off the line. However once you're on the move, it has good midrange pick up on the highway. While it does perform some brake regeneration (a mode called Regenerative Braking Boost), it won't let you do full one-foot driving like some other EVs.
Also, the range meter looks like a…gas gauge…? I know we are easing buyers into the whole EV life, but still. Here are some stats on the EV system to get you back in the right frame of mind.
Battery type: Lithium-ion

Total Battery Capacity: 71.4 kWh (FWD)
Voltage: 355 VAC Level 1 (120V)
Charger: SAE J1772 / CCS1 charging port compatibility
AC Level 2 (240V) and DC Fast Charging compatibility
AC charger maximum input: 6.6 kW
DC charging maximum input: 150 kW (FWD)
The FWD bZ4X will spin its tires with the traction control turned off, but this is definitely not a performance-focused machine. A firm press of the brake and accelerator at the same time results in a warning message, basically "hey bro, don't".
Instead of performance, the range estimates for the Limited (242 miles single motor FWD and 222 miles for dual motor AWD) are intended to compete across the burgeoning battery electric segment. While it beats my standard range 2021 Mach-E Premium's 200'ish range, overall it in the lower tier overall with regard to total range.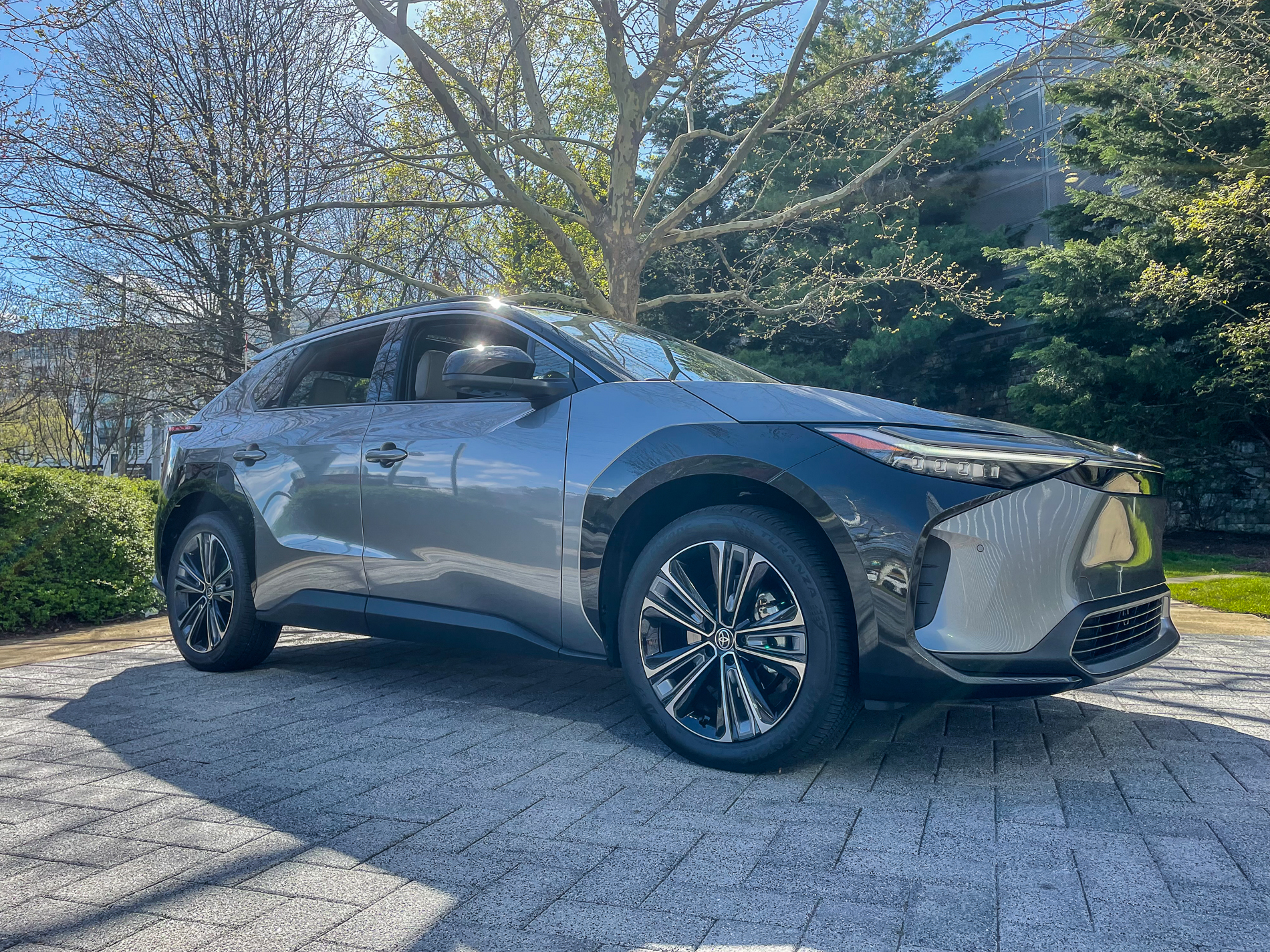 bZ4X Summary
Every review will likely talk about how far you can go on a single charge, but that's not representative of #EVlife. Most EV buyers, myself included, have an internal combustion-powered option in the driveway. In my case, our other SUV will go nearly 500 miles on a tank of (quite expensive) premium gas. So, I'm not taking my EV on a long trip, and neither will most bZ4X buyers. That makes its range more than adequate for the daily commute, and aside from other errands around town the average bZ4X won't travel that far from home.
I joined the EV world in January 2022 and our electric bill has only increased about $30 month. We use the standard 110 outlet in the garage and it's perfectly fine so far. I've gotten quotes for installing a 220 appliance plug, which will improve my charging times, but honestly we don't need it. It's a $1,000 or more fee that I don't really need to pay. So, think about your access to electricity. If you have ready access to a plug, it's not likely going to dramatically change your electricity bill, though I suppose your results may vary.
It's an important time for battery electric vehicles. Automakers are trying really hard to differentiate the new crop of EVs from the other petrol-powered vehicles they sell, especially mainstream OEMs like Toyota. In this case, I think they tried too hard. The bZ4X has an unpronounceable name and a fairly unattractive look. However, in the past week that it's been at my house, I have noticed a ton of people stopping to look. So, much like the early Prius models that were just a bit weird, perhaps that's just what Toyota needs. We'll see!
What's next? An EV Comparo, that's what!