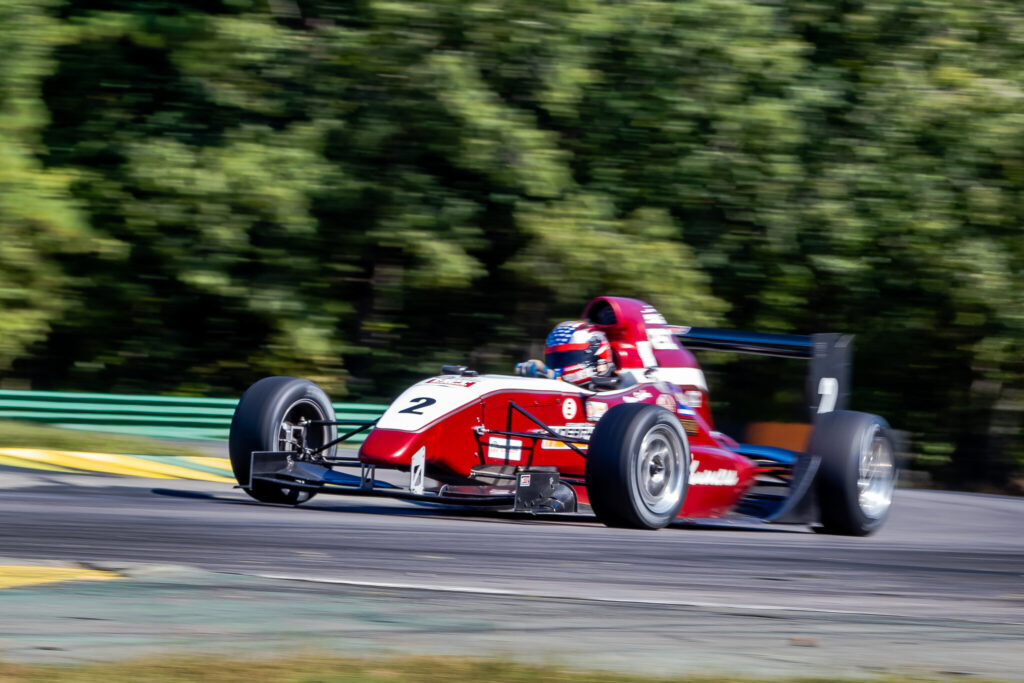 RSC Motors, Inc. completed its first full racing season in 2022, competing in the Sports Car Club of America's Formula Atlantic Class.
Team Principal and Driver Victor Seaber built this race rar from scratch – going from bare chassis to a full race car in just ten days in April due to supply chain issues.
Victor took an existing 2007 Store F1000 chassis, designed to run in the now defunct SCCA FB category, and fitted it with a BMW S1000RR super bike motor. This is not a garden-variety engine swap – BMW engines don't like to operate outside of a healthy motorcycle. They have multiple electronic control mechanisms that put them into a safe mode.
Victor made his own wiring harness. Wrote his own engine management code. And tuned this motor remotely with experts from MoTec.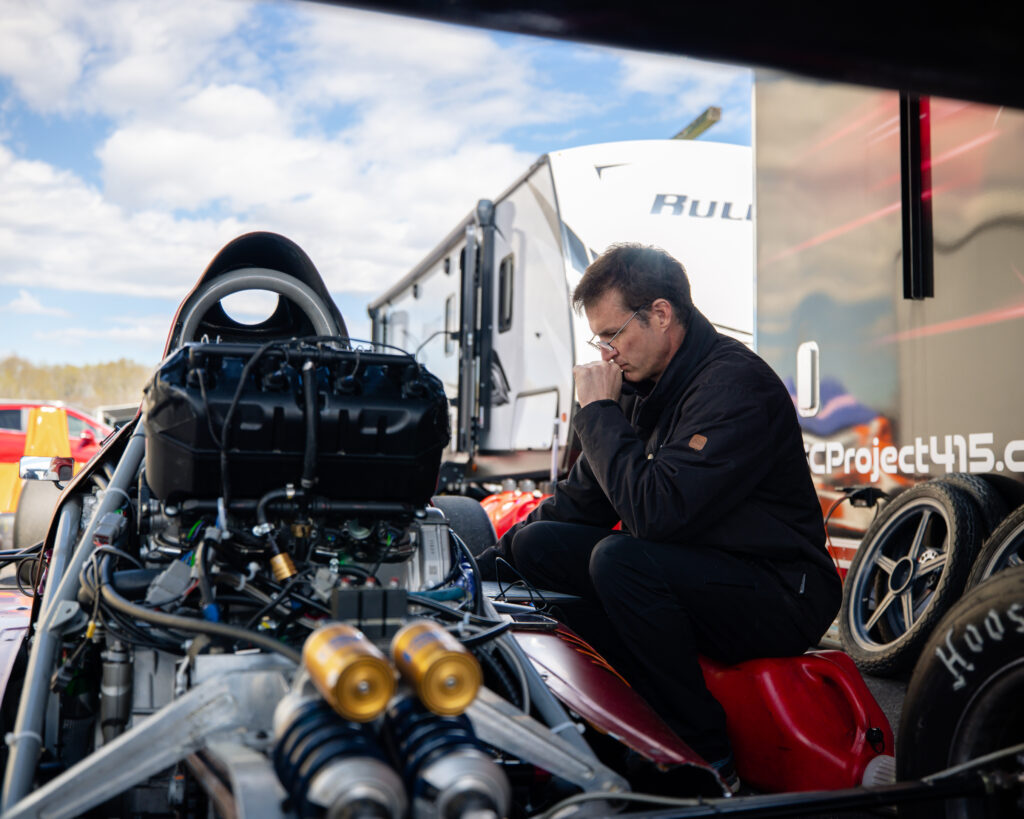 There are also significant mechanical challenges to putting a motorcycle engine into a four-wheel car, even a race car designed to take motorcycle engines like the F1000. First, engine mounts. They have to be designed and fabricated specifically for this application. Victor then discovered that correct placement of this motor to align with the driveshaft meant that part of it would extend virtually through one of the chassis's structural tube elements. This meant he had to cut and then weld the frame around the newly installed engine.
And then there is the complexity of the oiling system. Victor designed a custom wet sump oiling system to keep up with this extremely sophisticated and high revving motor, including under heavy g-loads that would never be experienced in a road car – or even a racing motorcycle. Imagine what happens to a pool of oil under heavy cornering or braking at 2Gs, it moves quite a lot, meaning a fixed pickup point would starve under these loads.
Testing proved to be complex, with inconsistent readings from the myriad of sensors on this motor causing the engine to go into safe mode. Victor got it dialed in over multiple test days at the VIRginia International Raceway and remote tuning support from MoTec.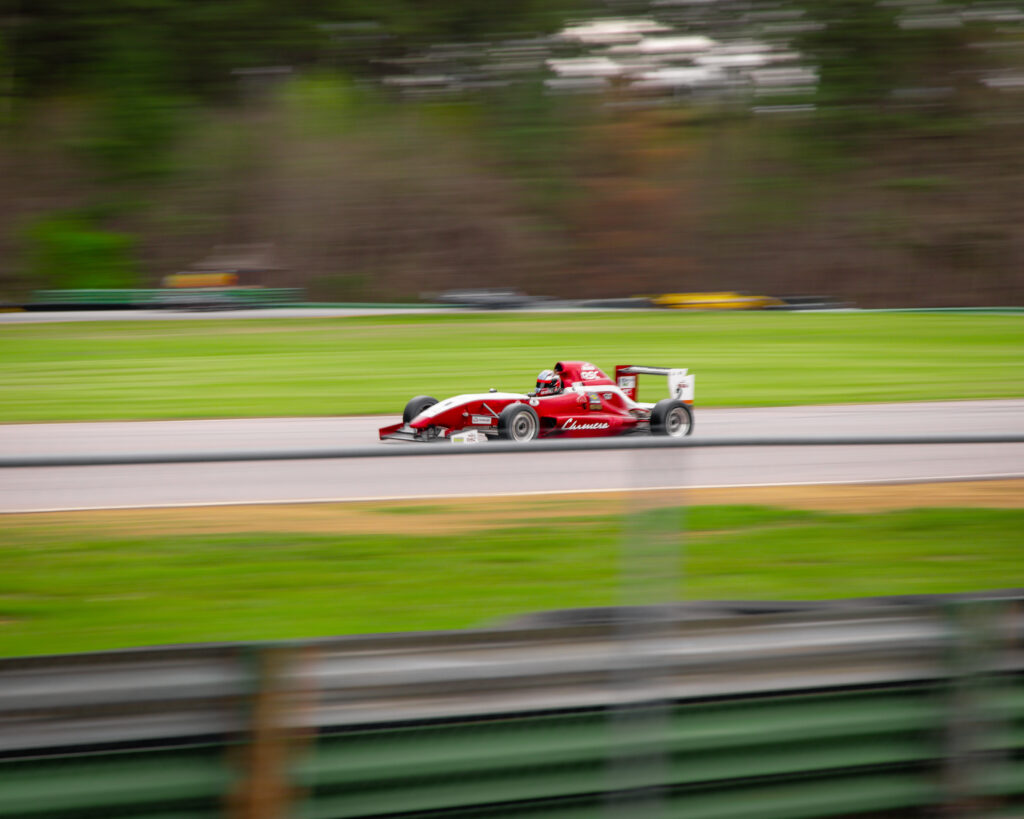 Now it's time to go racing. RSC Motors entered SCCA regional competition in the Formula Atlantic class to establish eligibility for the National Championship runoffs. The SCCA Majors tour at VIR ended with a DNF (did not finish) and a single race completion. Following the tuning and testing, Victor got the BMW motor dialed in and took it to the very fast Watkins Glen International raceway where he finished second in race 1!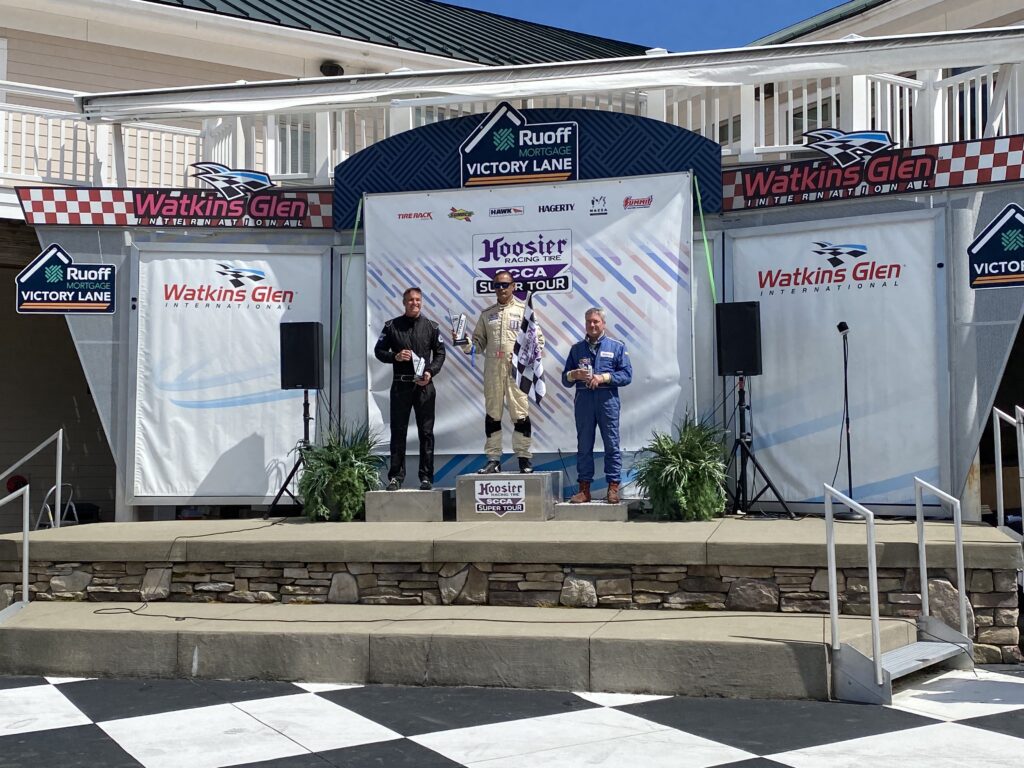 A month later, RSC competed in the SCCA's Southeast Regional at Roebling Road Raceway, outside Savannah, GA, and won both races of the weekend. This secured RSC's eligibility for the National Championship runoffs.
Amazing results, for a brand-new team, fielding a prototype driveline, against much more advanced Formula Atlantic chassises with underbody aerodynamic features.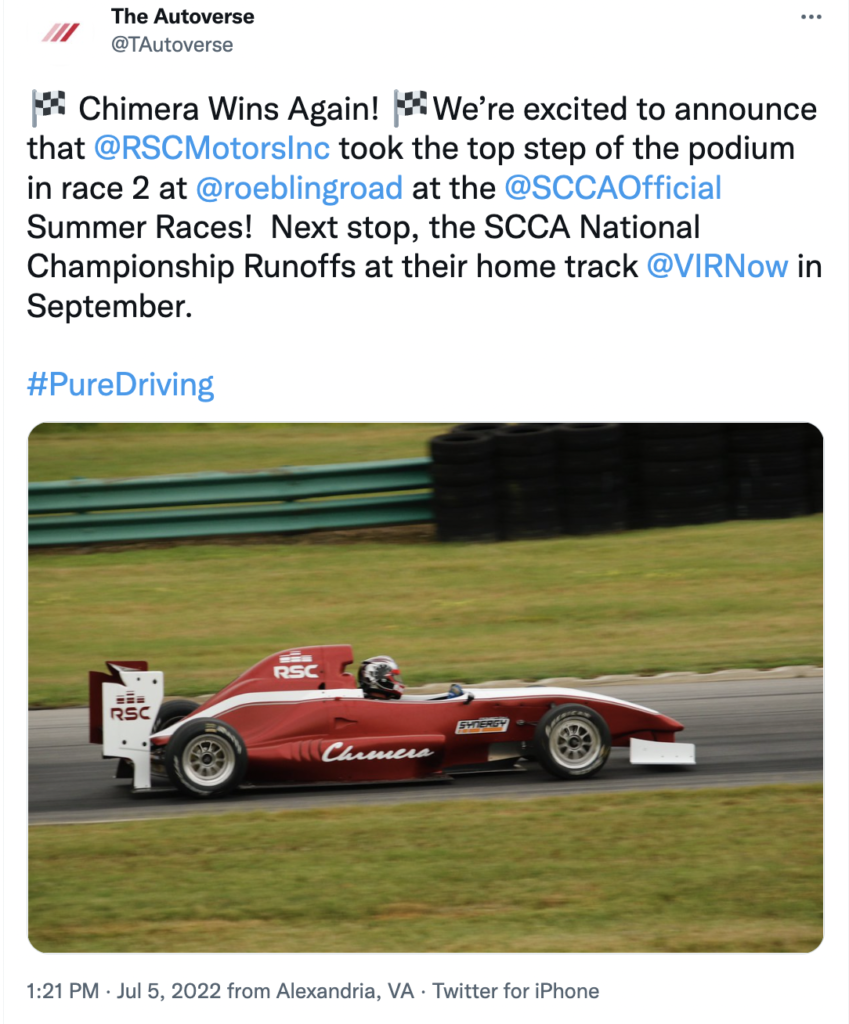 National Championship Runoffs
In the lead up to the runoffs, Victor made substantial upgrades to the F1000 chassis – including new front and rear wing assemblies that both increased downforce and reduced drag, tire-kicker elements to improve flow around the open wheels, high-tech radial tires, and an exciting new engine built for competition.
The aerodynamic features worked as advertised. Surprisingly, the high-tech tires did not. What they provided in speed through low- and medium-speed corners, they more than gave up on the straights with increased drag. They actually increased the lap times, leading the team to return to the typically skinny bias-ply tires normally seen on F1000 cars.
Even more disappointing was the engine. It was utterly glorious, while it lasted. This motor made 10% more power than the one that RSC had built using stock BMW mechanicals. But on its first and only test day, it ate a valve and destroyed itself. This left the RSC team with both a power and aero deficit going into the runoffs.
Despite these challenges, Victor managed to put the RSC Motors Chimera race car – now sponsored by Robert Wheless Dental out of Reidville, NC, for the runoffs – in 3rd place in the 7 car field, and ahead of an actual Formula 3 car.
At 2 pm on Saturday October 1, the field set out to an unexpectedly dry track. It had been pouring rain for days, from post-tropical remnants of Hurricane Ian.
Following a warmup lap, the pace car ducked into the pit lane and the field approached the starting line for a rolling start. Eventual race winner Alex Mayer leapfrogged pole sitter Chip Romer to take an early lead, while Victor hung close to the pair in third place.
As the group passed Hog Pen and approached the final turn before the front straightway, Romer lost control and went off track. Victor swerved, working to avoid Romer's incident – but got collected when Romer's car spun on the grass. This contact punctured the Chimera's right rear tire and stranded it in the grass leading to a full course yellow and recovery, as you can see in the clip below from SCCA's official YouTube broadcast.
Getting shunted is always a tough way to end a race, and especially a season. But the RSC Motors-Robert Wheless Dental Chimera team gave it all they had – and completed a full season with its prototype driveline.
Why is that important? Because you're going to see and hear an evolution of this engine architecture again in 2024 when RSC Motors launches its Chimera hypercar, the highest revving production road car in history.
Be sure to stay tuned.