Every once in awhile you get to experience a really special vehicle in a really special place. While I drive a lot of great cars, spending time with this 2018 Aston Martin DB11 was an amazing treat. What made it better was the location, the absolutely gorgeous town and road surrounding Monterey, California. I had a great hook-up too, our friends at Club Sportiva loaned us this Aston Martin DB11 for a few days to make the trip from San Jose to Monterey and back. So, while this isn't exactly a new car review, we didn't think you'd mind.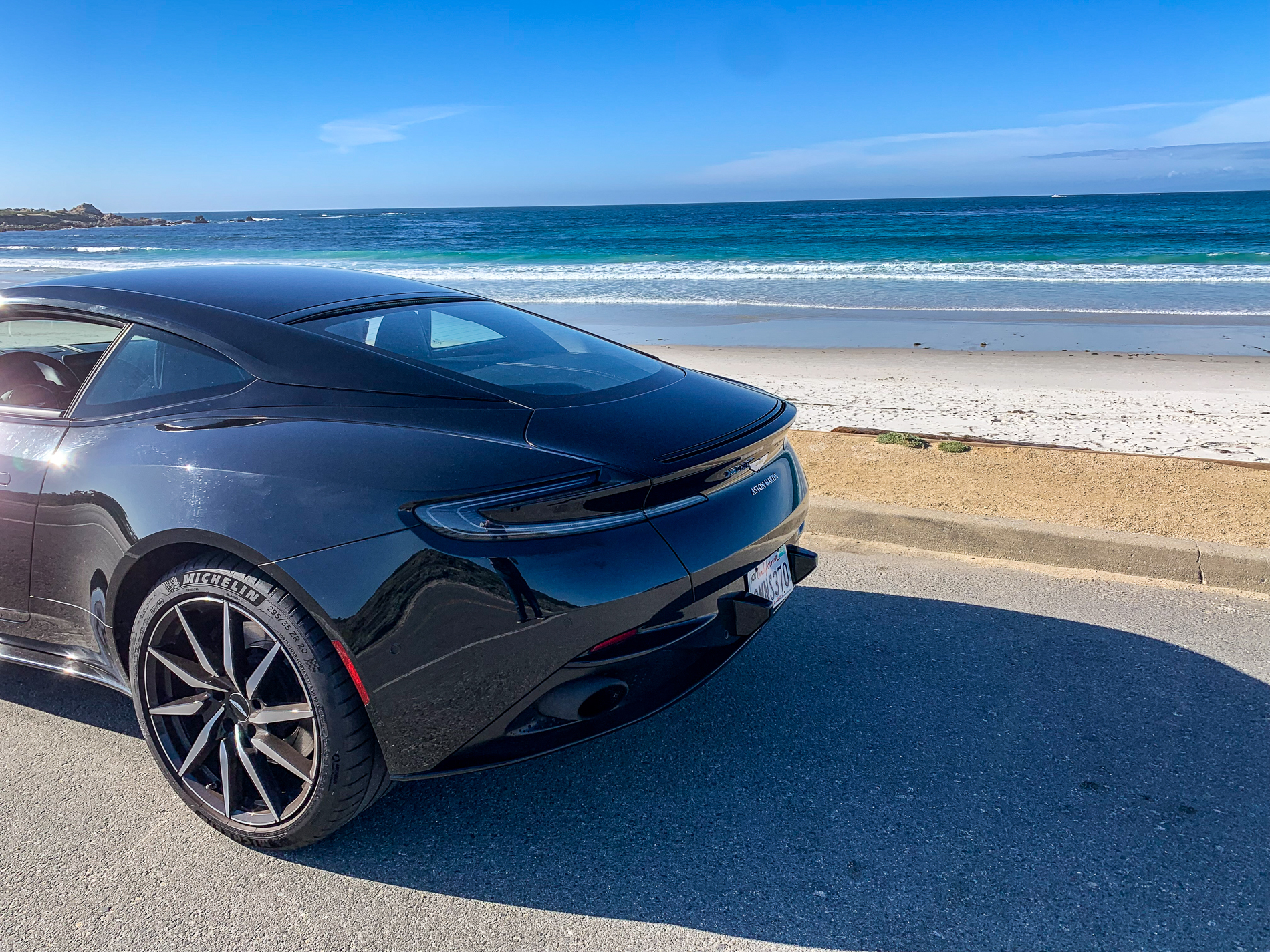 2018 DB11 Overview
I'll say it up front, this is the V8 version. And I know what you're thinking, "no V12; no care", but that would be incorrect. So very incorrect. Sure, a British Racing Green V12 Aston sounds perfect, but is it? The twin-turbocharged 4.0L V8 is sourced from Mercedes AMG, and at 503 horsepower, its power rating is the same as the Mercedes-AMG's C63 S of the same model year. That sounds like a big deficient compared to the big brother DB11 V12's 600 horsepower.
But it's not.
The Aston factory-stated 0-62 mph time for the V8 DB11 of 3.7 seconds is just 0.1 second behind that of the V12 DB11. That is partially due to the fact that the torque rating is nearly identical, the V8 gets a 513 ft-lbs. at 2,000 rpm rating, while the V12 has 516 ft-lbs. at 1,500 rpm. Yeah, the top speed is a bit less, but when do you get to test that to it's fullest? Besides, it's lighter, with less weight over the front axle.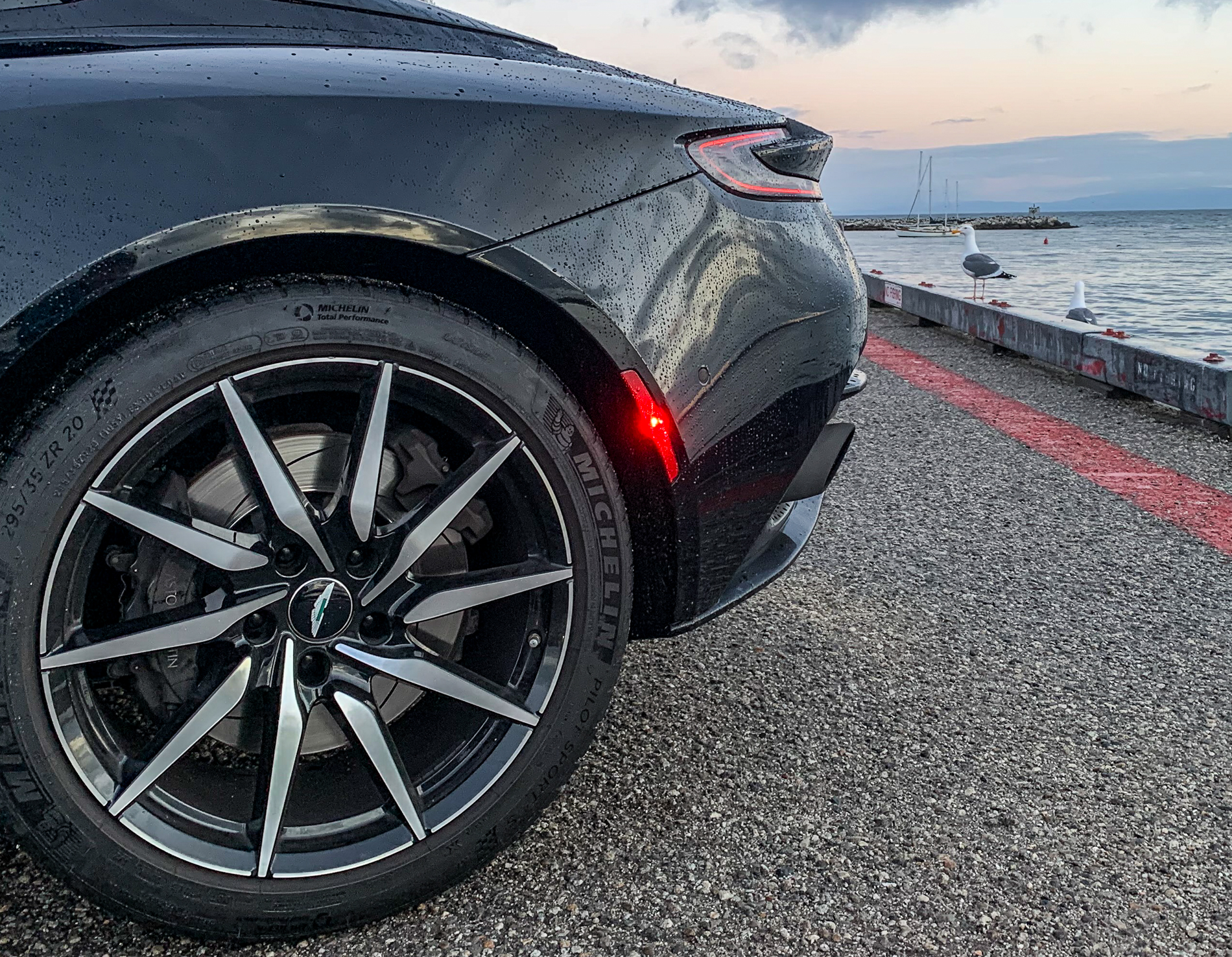 That makes it a bit more nimble as there is less to haul around, oh and it basically looks the same as the V12. Only expert car spotters will notice the difference, the V8 has dark headlamp bezels, different wheel styles, and two air vents (vs. four in the V12).
But, I mean, just look at it! Queue the mega-super-gallery…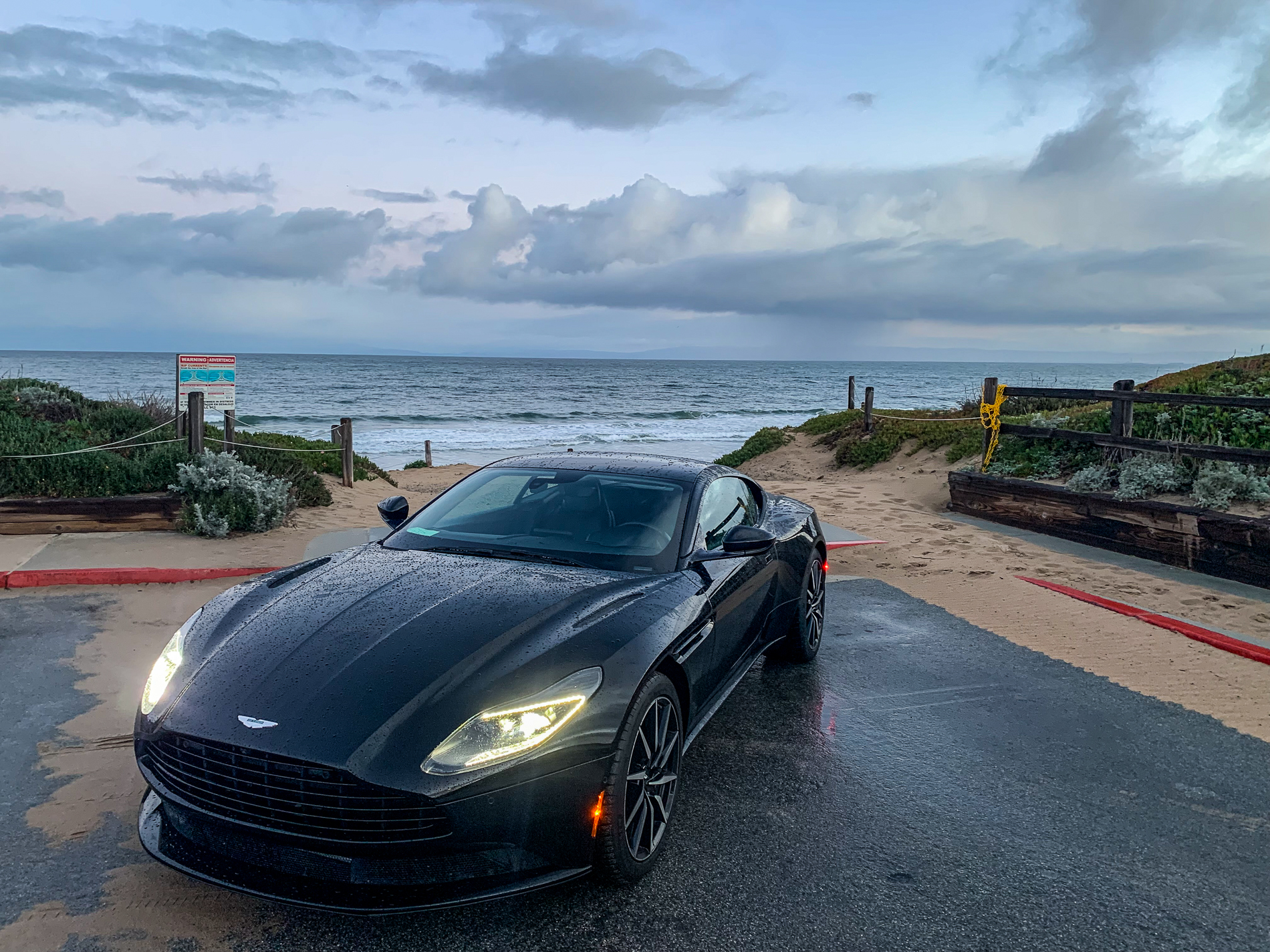 2018 DB11 Inside and Out
The V8 DB11 is a gorgeous car, it's almost so much so that you'd almost have to agree that it's objectively pretty. The proportions are just about perfect, I predict that the long hood design will age incredibly well.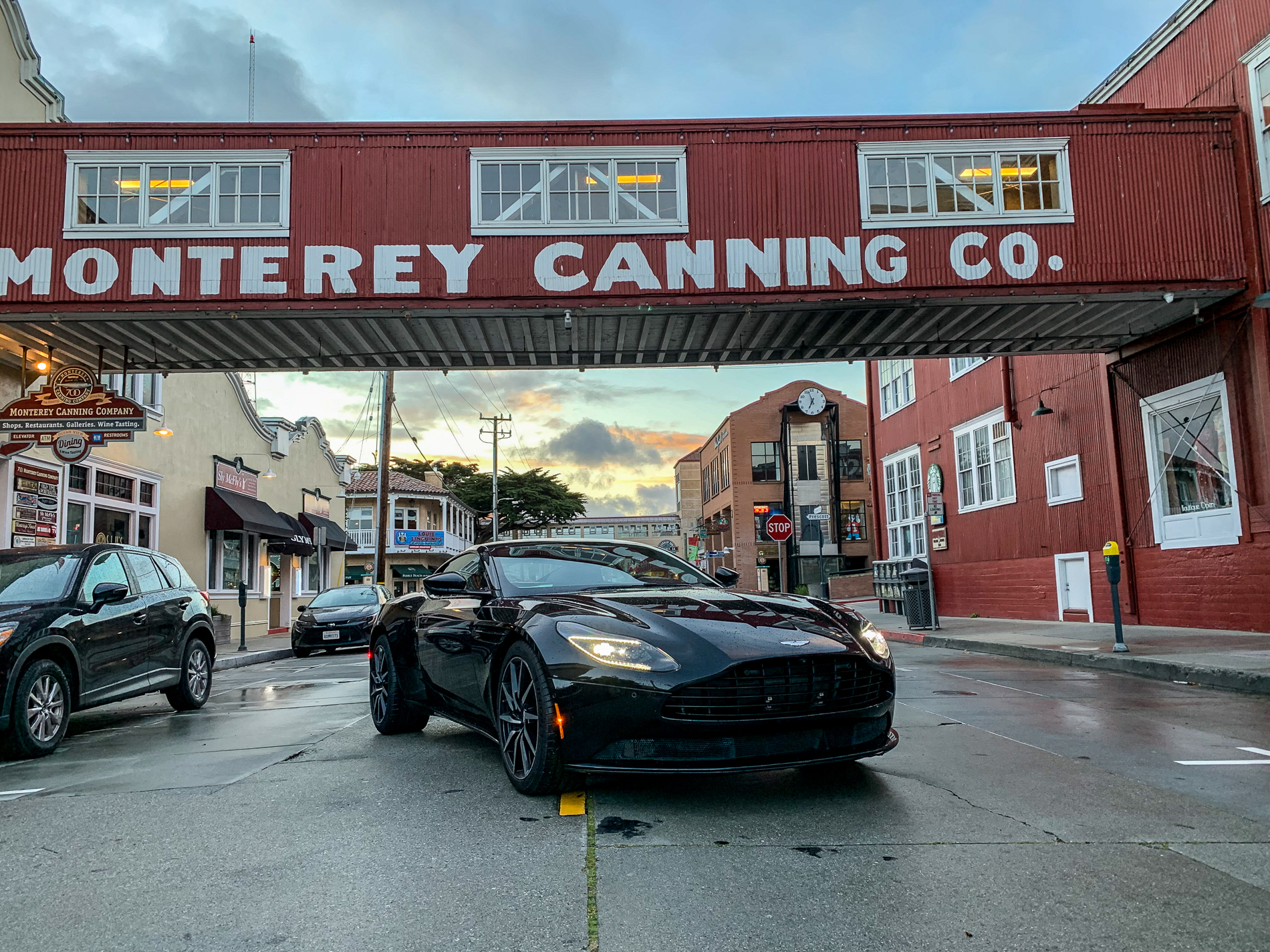 It's also incredibly wide. At 81.1 inches (with mirrors) it's as wide as a 2022 Chevrolet Suburban RST (OK, that's without mirrors but still, it's wide) and that makes you really pay attention on the road. More on that in a bit…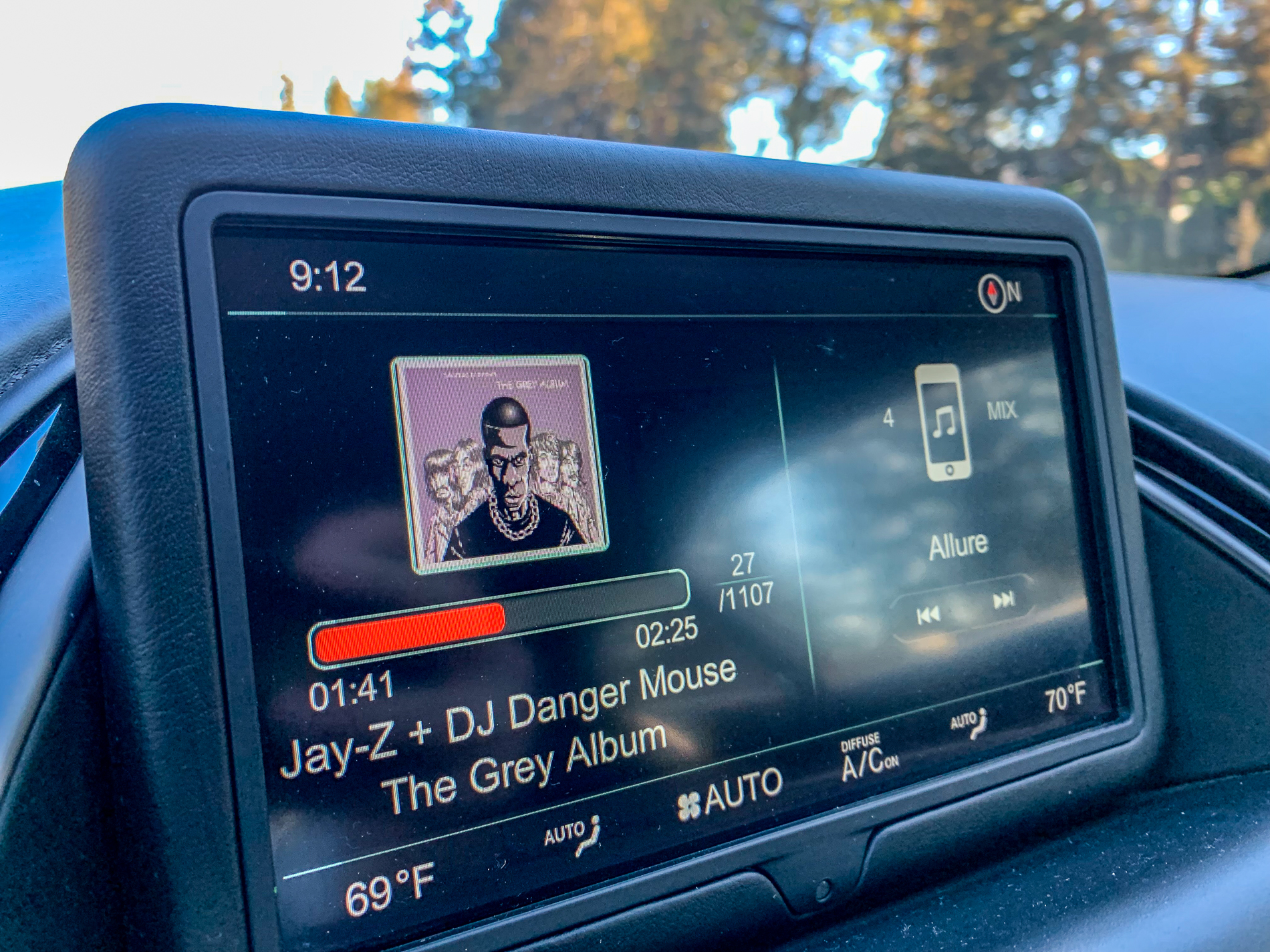 I have a problem, I drive a lot of new cars. Well, it's not so much of a problem for me, but it is for any car that's a few years old or more. The infotainment circa 2018 is system from my wife's 2018 Mercedes Benz GLS450, which works, but there is no touchscreen. I know, whining about such a thing in a 500+ horsepower supercar is a bit ridiculous. However, there were some little things that made it difficult to live with for the better part of week. The cupholders for example were a bit of a challenge. Although the power center console was fun, though I could only think "oh yeah, that's gonna break at some point".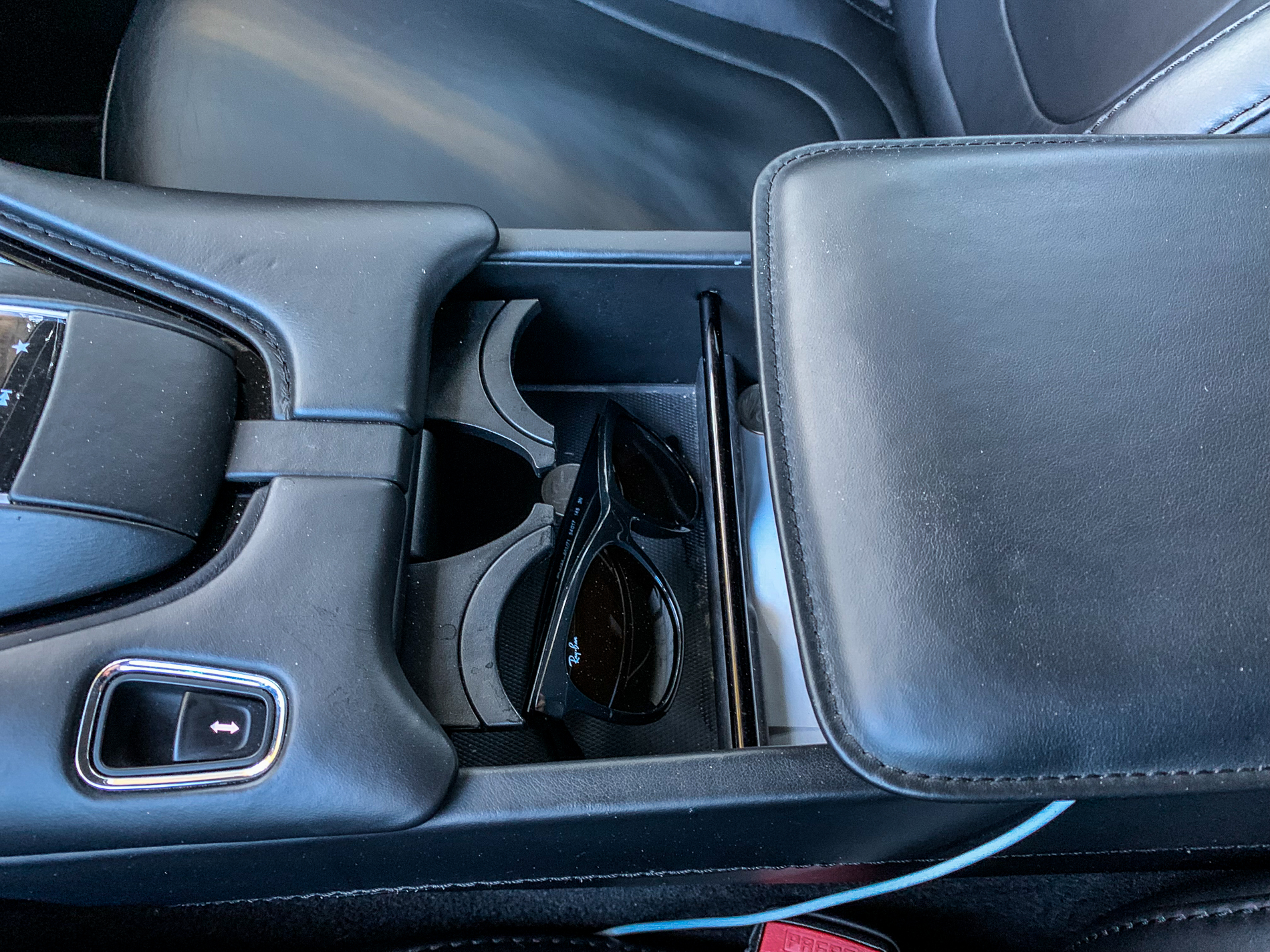 The goofy volume "buttons" on the dash, which are just a small plus and minus that you'll never hit accurately with your finger, don't really work that well. They are really small, however there is a rotary dial on the steering wheel that does a great job increasing the volume when "Don't Stop Believin" comes on the radio.
The seats are a surprisingly a little flat and don't really have much bolstering. But, they are quite comfortable for long periods of time and the GT role is really the sweet spot in this car. What wasn't as sweet, I hit my head getting in occasionally.
I still felt like a James Bond, just with a slight headache.
Driving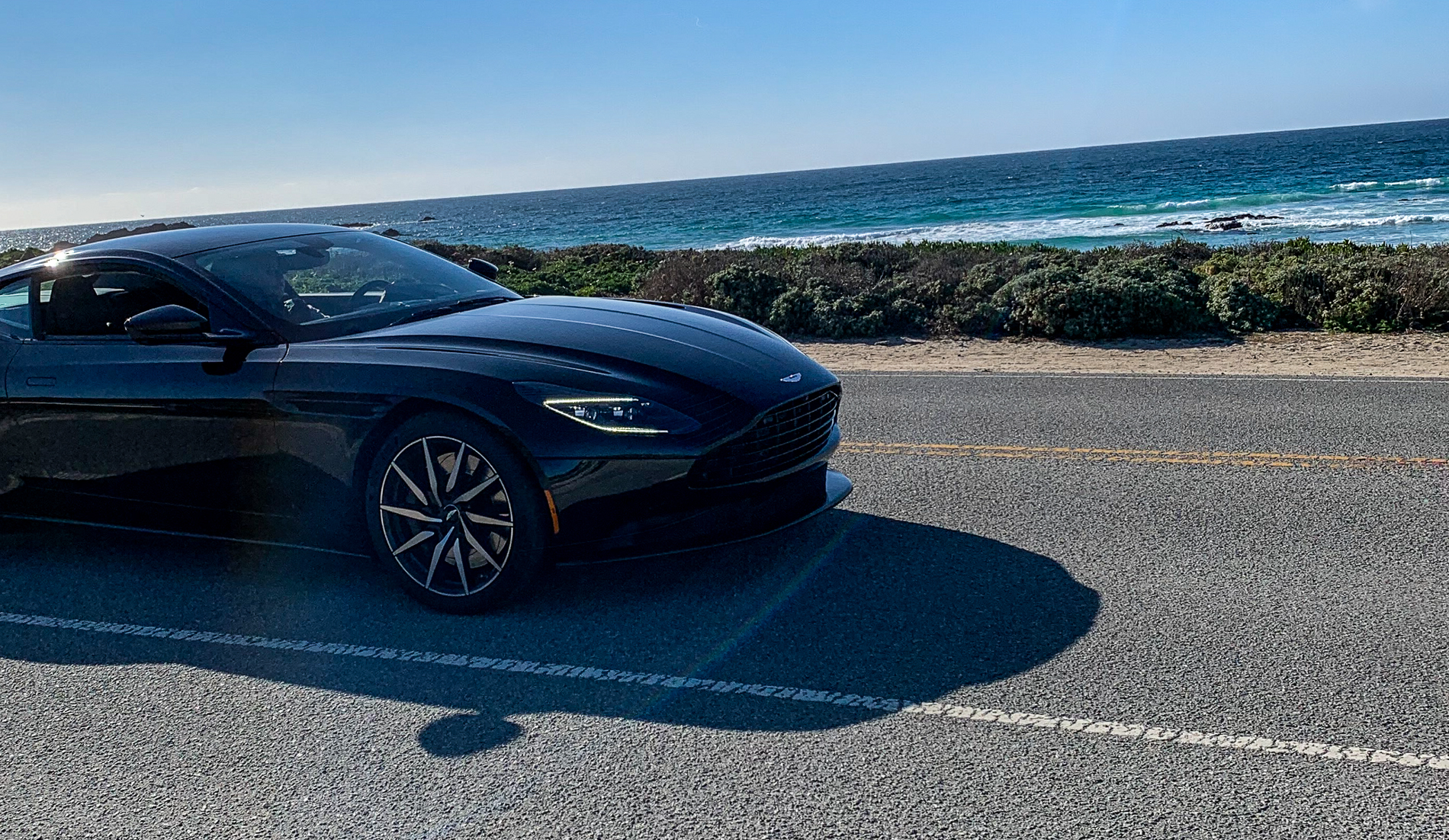 This car could look like a sponge and you'd quiver every time you pressed the start button. The twin-turbo V8 sounds amazing. In fact, you can have the engine and transmission in Sport Plus, sounding glorious, and keep the suspension in GT mode. That means you can tool around in town in comfort while scaring (entertaining?) young children.
The biggest issue is just how wide this car is. It's so wide that it is challenging to drive in town. Oh, and the fact that the DB11 was over $200,000 (when new) is always in the back of your mind. During the trip from San Jose and Monterey after dark I was holding onto the steering wheel so hard my knuckles hurt after 20 minutes of driving.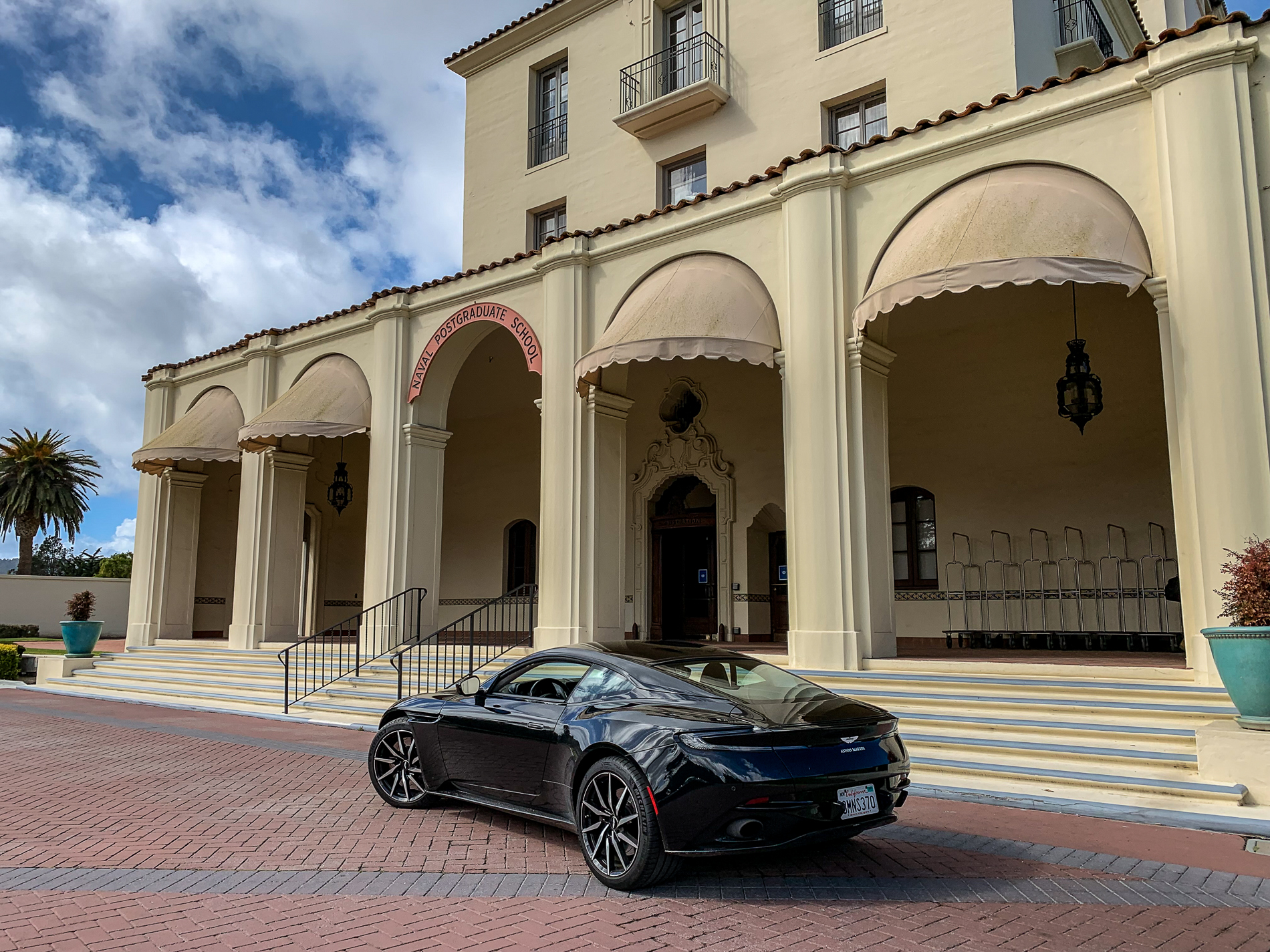 It's ballistically fast once the traffic opens up. It feels even quicker than the 0-60 times, oh and and gets a lot of attention. It's all really positive though, people love an Aston. The McDonands drive-through guy was like "wow, cool Aston". I was stopped by people all the time asking about it, and that's in car-rich Monterey.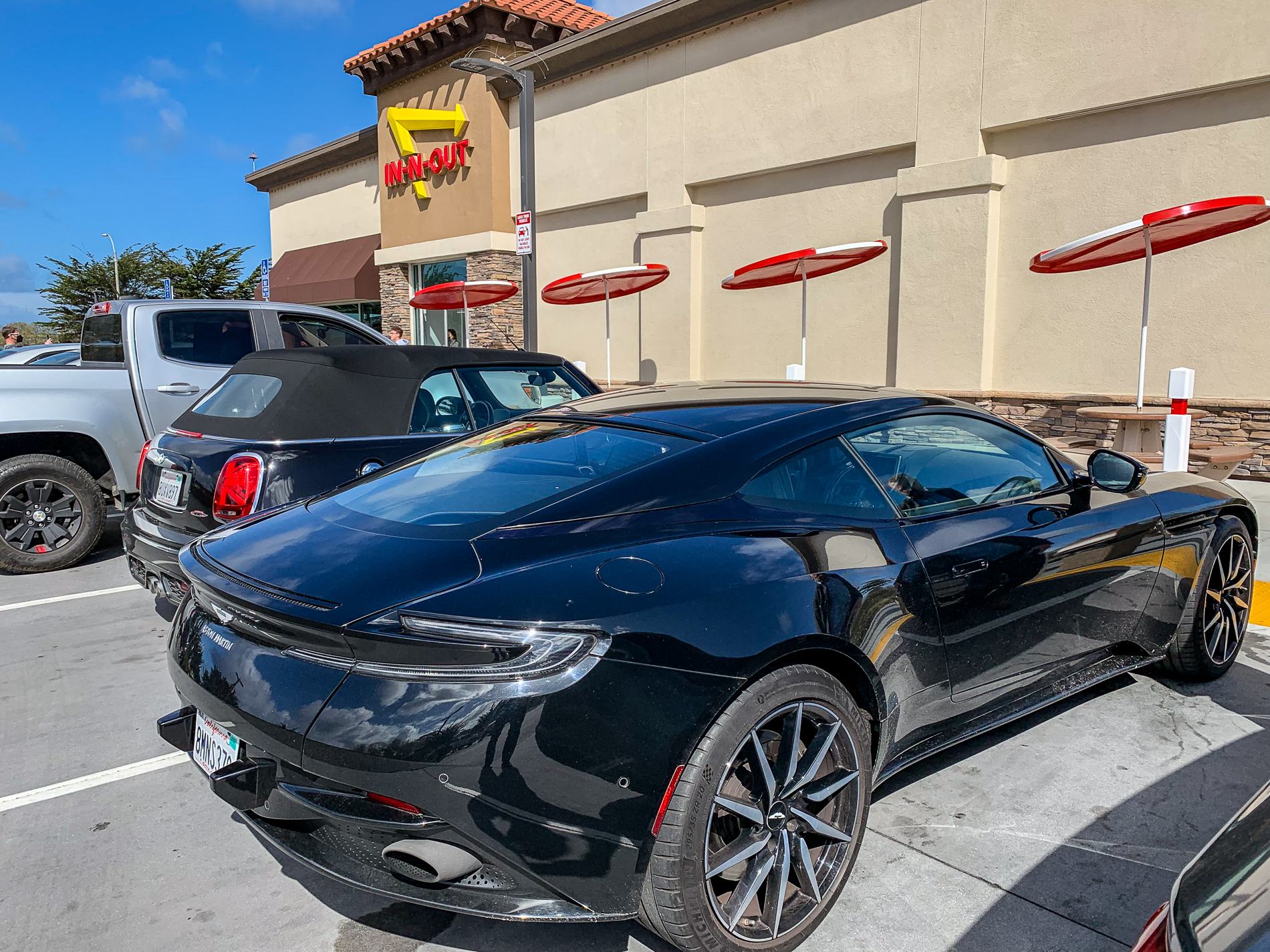 I was fortunate to get a chance to meander through 17 mile drive near Pebble Beach and it's stunning. Heading further down through Carmel and Big Sur and the scenery becomes even more amazing. Still, the car was always front of mind.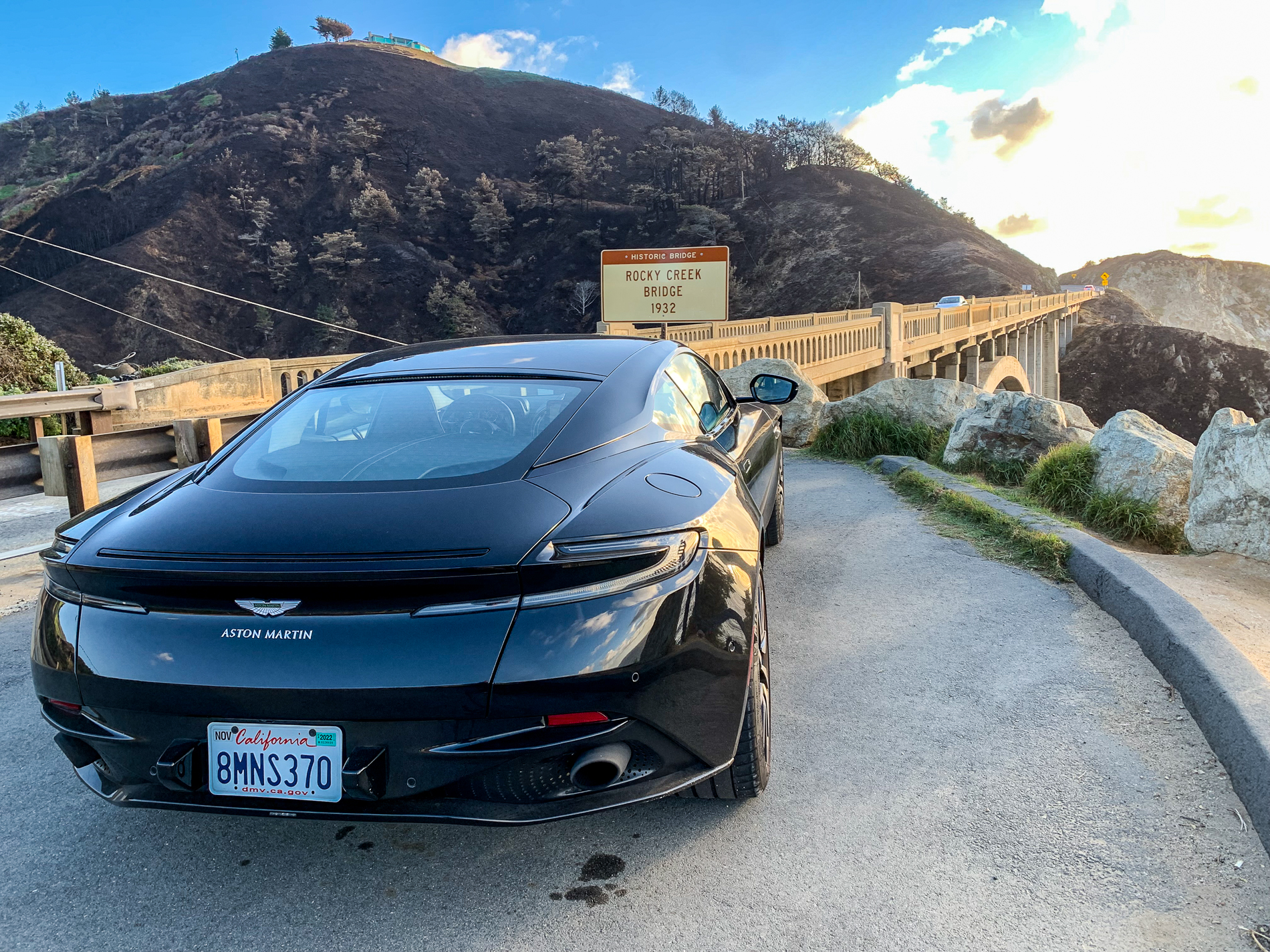 It's pretty practical too, in the grand scheme of things. Honestly, you can drive around town in second gear, though it takes a little goose of the accelerator to release the car into gear from a start. It has an eight speed transmission, so even on the highway you can cruise comfortably under 2000 RPMs. I easily got my luggage into the boot and slowly crawled through stop-and-go California traffic in relative comfort.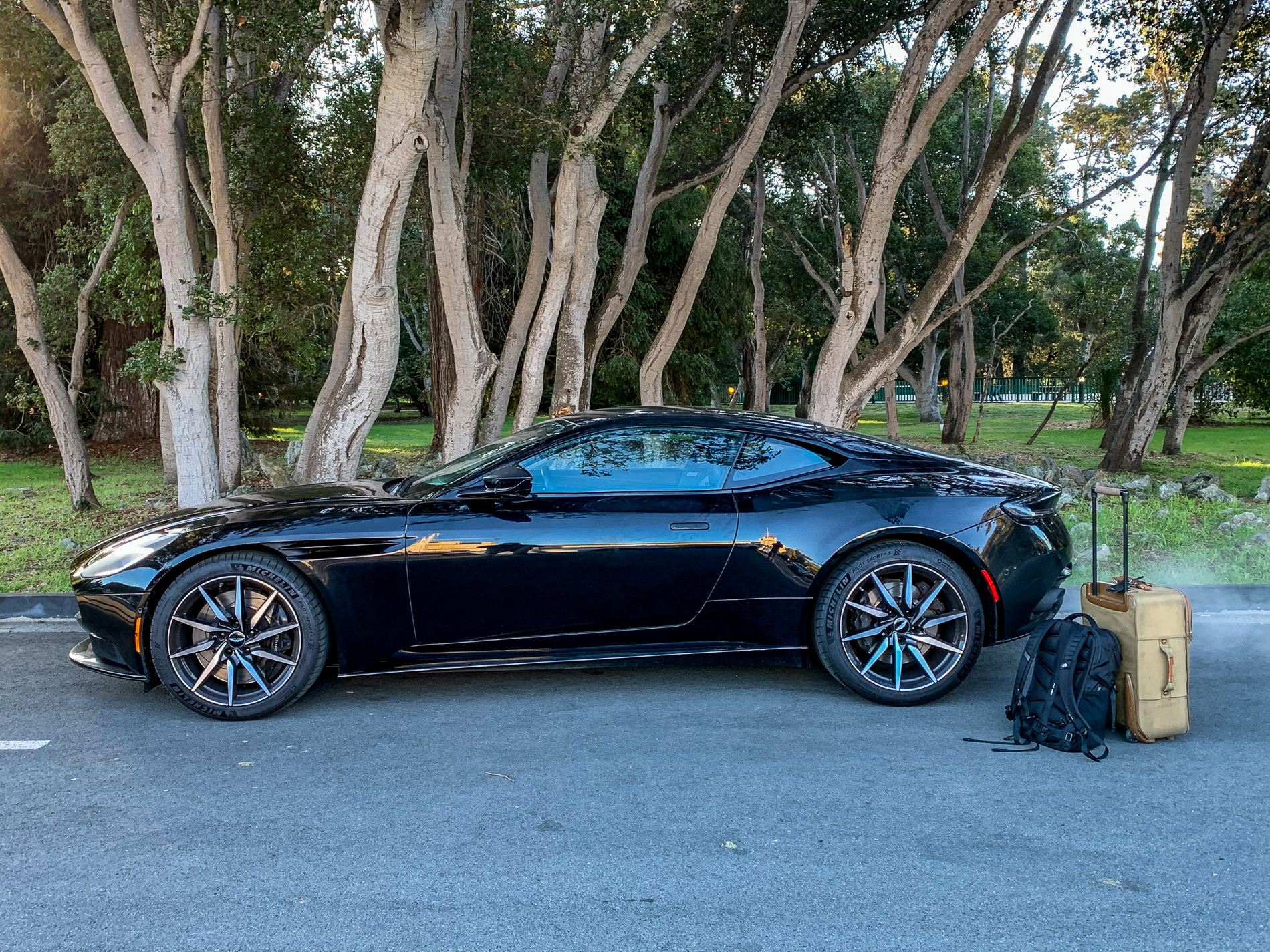 Summary
In the end, I can't find the right words to adequately describe the experience of driving an Aston Martin DB11 through scenic Northern California. It's that good of a car. In fact, the photos from this trip are still the wallpaper on my laptop and phone. The car was a perfect mix of somehow being breathtakingly gorgeous while being comfortable yet engaging.
The scenery though, that is worth the trip, regardless of what car you're in.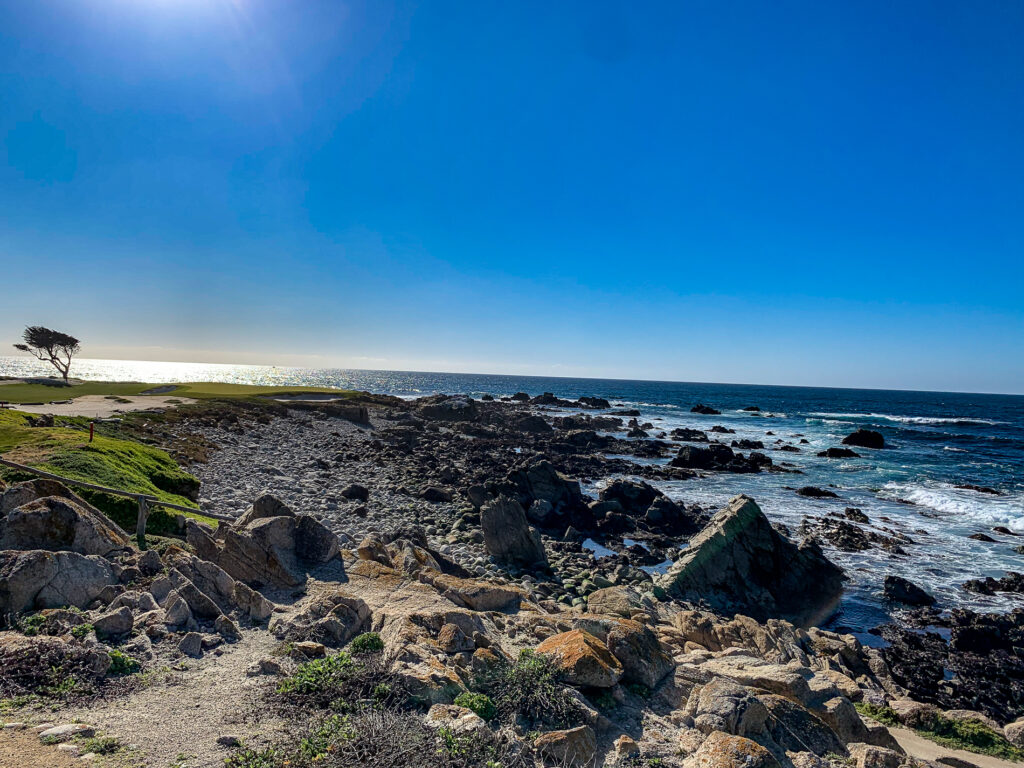 Don't forget to check out our friends at Club Sportiva where membership will give you access to not only the coolest cars, but also a host of events, vacations, and experiences.
Bonus Pics – Aston and Friends